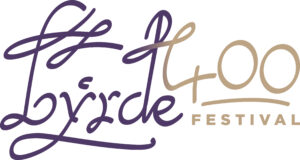 Lincoln Cathedral is to host a series of events to celebrate the life and work of William Byrd, one of its most influential musicians who helped shape the musical culture of western Europe.
The festival, marking the 400th anniversary of Byrd's death will take place at the cathedral between 30 June and 4 July 2023 – seeing performances and lectures by world-renowned groups of performers and academics, unique in its location in the very building for which Byrd performed day by day, and for which he wrote so much music. 
Who was William Byrd?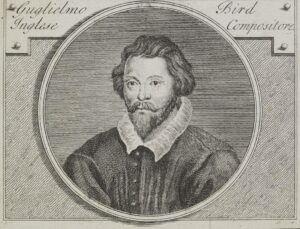 William Byrd was Master of the Choristers at the cathedral from 1563 to 1572, during which he composed much music for the relatively newly translated services of the Church of England.  Byrd was England's most prolific and respected composer of the late Renaissance. His influence on our choral heritage is comparable to Shakespeare's influence on the literary world – to this day Byrd's sacred music is among that most commonly performed by parish and cathedral choirs.  Byrd was a pioneer of several musical styles and he taught many pupils, including Thomas Morley, Peter Philips and Thomas Tomkins, each of whom was to become famous composers and musicians in their own right. 
Byrd married a local woman, and his family grew during the time that he lived in Minster Yard.  At a time when failing to follow wholeheartedly the practice of the Church of England was seen as a treason, Byrd was stubbornly Catholic and made no attempts to hide it. His wife and other members of his household were arrested several times for recusancy (failing to give up their Catholic practices), and later in life Byrd himself was placed under house arrest in 1585. However, the appreciation of his musical talent by Queen Elizabeth led to the dropping of any charges 'by order of the queen.'
Leaving Lincoln to become a Gentleman of the Chapel Royal in 1572, Byrd's grew in reputation and fame until his retirement to Essex where he died on 4 July 1623. On the day of his death, an entry in the chequebook of the Chapel Royal described him as "Wm. Bird, a Father of Musick."
Byrd 400 Festival
We are excited to welcome a world-renowned performers and academics to Lincoln, to celebrate the life and works of Byrd. The festival will take three strands covering liturgy, events and lectures and will be an incredible opportunity to come together in the very place where Byrd created so much music.
Music within the liturgy
The cathedral choir will be joined in singing its regular services by the Choir of Merton College Oxford and the Tallis Scholars. 
Learn more here: Byrd 400 – Celebrating the life and works of William Byrd
Concerts and recitals
A series of concerts and recitals, culminating in a late evening performance of some of Byrd's most beautiful music by the cathedral choir and the world famous Tallis Scholars. 
An evening of music for Harpsichord and chamber organ
Concert by 'Arculo' Viol consort
Recital: Byrd's keyboard music, Friederike Chylek
Evening concert with the Cathedral Choir and Tallis Scholars
Academic Symposium
An academic programme of lectures featuring world-renowned specialists in the scholarship of the music of Byrd and his time.