Over the present few weeks we are welcoming students from church schools across the diocese to a series of celebration days as they prepare to move on to secondary school.  Their day at the cathedral includes exploring the building and its symbolism, time in the new education centre and time with our musicians, before coming together for a service at which we give thanks for all that they have given to their schools and pray for them as they take the next step on life's journey.
The reading in the celebration service is the passage from Paul's First Letter to the Corinthians where he speaks of the members of the Christian Church as being like members of the human body – each different, and each contributing its own particular skill or gift to the whole body.  In a world which is so often divided by difference, it is a useful reminder to read this passage and see that far from being a problem, difference within creation should be a source of celebration and joy.
As Christians, we hold that everything that surrounds us is not a mere accident, but is created with a purpose. Fundamentally, that purpose is to glorify God – a glory that we best understand revealed by the qualities of beauty, goodness and truth.  In the creation of which we are a part, we can see a fundamental revelation of the beauty and love of God.  However, the course of human history indicates that this alone is not enough to draw all of humanity to join in the fulfilment of creation – too often we serve ourselves (both as individuals, as groups and societies, and as a whole) rather than focusing on how we can glory in the perfection of creation.  Just like human difference, things get warped by human self-interest so that the beauty of creation seems to become distant.  It is for this reason that the example of Jesus is so important to us.  In his life, teaching and example we find a revelation of the true depth of the love of God – a love that is self-giving and utterly transformative.  It is this love that is at the heart of the story of the Cross and Resurrection – our earthly perspective is challenged by glimpsing heaven in the life of Christ.
So as our young people are taking their next step, and making their own contribution to the building up of what we hope will be a better world – a world where heaven may be known more fully here on earth – let us make it our prayer that we may understand our own particular gift or skill, and how we can contribute to the transformation of our world so that the glory of God is known among us.
NICK BROWN, PRECENTOR
Worship & Mission
Weekly service schedule
The service sheet for the coming fortnight can be viewed on the cathedral website (click link to visit)
Stillpoint
Stillpoint is a silent contemplative prayer meeting, which takes place monthly. The next meeting is on Monday 13th June, 8.40-9.20, led by the Chancellor.
Future dates are July 11th and August 8th (led by the Chancellor) and September 19th (led by Rev Anne Mazur).
Sacred Space
Sunday 17 July, 7pm
Sacred Space is a gentle and reflective service with time to wonder, the opportunity to use all your senses to explore faith and the chance to experience the unique and serene atmosphere of the Cathedral as the day draws to a close. It is led by the Revd Canon David Dadswell.
Community
Friends of Lincoln Cathedral
A reminder that the Friends of the Cathedral are holding their Annual General Meeting on Saturday, 25 June at 2pm in the Dunlop Butler room in the Cathedral Visitors' centre. Entry is either through the shop and café, or from the entrance in Eastgate.  We look forward to welcoming both old and new Friends to this annual occasion.
Bible and Bagels Evening: 'Fasting and Feasting'
15 June
The Lincoln branch of Council for Christians and Jews are holding bible and bagels evening on 15 June, 7.30-9.00pm, on 'Fasting and Feasting', with The Ven Dr Justine Allain Chapman, Archdeacon of Boston, at Our Lady of Lincoln Catholic Church, Carbourne Avenue.
Sustaining God's Creation: Eco-Churches Zoom Event
18 June
In 2020, General Synod set a target of net zero carbon for the Church of England. Meeting this target requires all of us involved in churches to think imaginatively about our worship and teaching, buildings, land, community and global engagement and our lifestyles.
On Saturday 18 June, 10am-1pm, the six Cathedrals of East Anglia (Chelmsford, Ely, Norwich, Peterborough, St Albans and St Edmundsbury) are hosting a free online event with speakers from A Rocha, Caring for God's Acre, Christian Aid and Climate Stewards. Full details and registration at www.sustaininggodscreation.org
Lecture by Maurice Glasman
12 July, 6.30pm
The second lecture of Lincoln Cathedral Social Theology series, by Maurice Glasman, will be "Just Voting?" A lecture about political participation and civic life. The lecture will be in St Hugh's Choir at 6.30pm, following choral evensong at 5.30pm. Tickets costing £5, are available online, or can be paid for at the event by cash or by using the donation points. Please see the promotional leaflet for further events. The series is organised in partnership with Together for the Common Good, Caritas in the Diocese of Nottingham, Bishop Grosseteste University, and Lincoln Theology Network.
Everyday Faith
Everyday faith is an initiative of the Church of England, providing digital resources for finding and following God in everyday life, to support and encourage our Christian faith and discipleship. Please register to explore resources of the portal at
https://www.churchofengland.org/our-faith/everyday-faith
Cathedral Community Book Group
16 July
The Chancellor is hosting a Cathedral Community Book Group for members of the congregations, looking at issues of Christian theology, life and spirituality. Meetings will be on alternate months, usually at 10.30-11.30 on Saturday mornings in the Wickham Reading Room. You are invited to any meeting to discuss a book, without further commitment, but please buy and read the book, in advance of the meeting.
16th July, Being Human, by Rowan Williams (SPCK 2018)
10th September, Like there's no Tomorrow, by Frances Ward (Sacristy Press 2020)
Community Association Outing
An outing to Sempringham has been arranged for Saturday 18 June to launch the Journeys of Faith guidebook: A Pilgrimage from Sempringham to Lincoln. It will include a short talk and tour of the church, picnic lunch in the grounds (inside if wet), music and optional walks to follow. Limited transport is available. To put your name down, please email lcca@lincolncathedral.com or speak to Simon Crookall or Andrea Paterson  (07742526860) after a service. Numbers are needed by Monday 6 June. All are welcome.
Summer Bible Study – 1 Peter
The Chancellor is leading a bible study on 1 Peter in the Wednesdays of August at 4.00-5.00pm in the Wickham Reading Room. This will be using a Lambeth study guide, 'The First Letter of Peter: A Global Commentary' by Jennifer Strawbridge, which is published by SCM and is for sale at £14.99 per copy in the cathedral bookshop. We shall meet in the Wickham Reading Room.
Events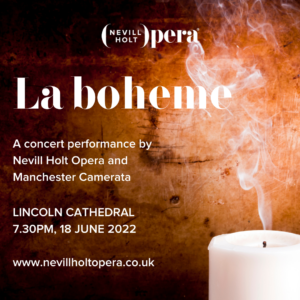 Lincoln Cathedral Flower Festival: Vision
Thursday 4 – Monday 8 August
The Lincoln Cathedral Flower Festival will celebrate 950 years of Lincoln Cathedral, and the visionaries who had the inspiration to build such a wonderful building and those who followed, changing our lives throughout history.
Flower Festival Musical Meander
Friday 5 August
Enjoy a feast for all the senses with the Lincoln Flower Festival Musical Meander – a magical musical accompaniment to the beautiful floral displays in the inspiring surroundings of Lincoln Cathedral.
For full details of events, and to book tickets, please visit https://lincolncathedral.com/forthcoming-events/
Bible Readings
Sunday 12 June
Trinity Sunday
Eucharist
Proverbs 8. 1-4, 22-31
Romans 5. 1-5
John 16. 12-15
Evening Prayer
Exodus 3. 1-15
John 3. 1-17
—–
Sunday 19 June
First Sunday after Trinity
Eucharist
Isaiah 65. 1-9
Galatians 3. 23-end
Luke 8. 26-39
Evening Prayer
Genesis 24. 1-27
Mark 5. 21-end
—–
Sunday 26 June
Trinity Sunday
Eucharist
1 Kings 19. 5-16, 19-end
Galatians 5. 1, 13-25
Luke 9. 51-end
Evening Prayer
Genesis 27. 1-40
Mark 6. 1-6
—–