This is the place to find out how you can join in with events and activities in the Cathedral. We hope you can visit soon!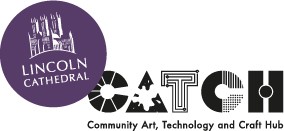 Community Art Technology and Craft Hub
Each of our themes for learning throughout the year will have an opportunity for groups to participate in outreach projects to complement what we do. This is your chance to showcase your creative work here based on the Cathedral and its many facets. The inspiration is endless and just needs you and your imagination to participate in this exciting new venture.
You will shortly be able to download a CATCH Participation form and find out what our next themed project will be. Watch this space!