Lincoln Cathedral is hosting a series of lectures over 2022 and 2023 on the theme of social theology – how God calls us to engage with the world, in terms of economy, work, nature, freedom, social peace, politics and civic life.
The lectures will draw on the Catholic Social Teaching and Anglican social theology to explore how the Christian tradition can be a blessing to public life and discourse. The series will form a part of the Lincoln Cathedral Common Good Project, shaping the cathedral's civic and social engagement over the coming years.
A leaflet is available from the Cathedral with more details about the lecture series, and group sessions to explore common good in the Bible.
You can also download the leaflet here – Theology Lecture Series Leaflet
Just Responsibility?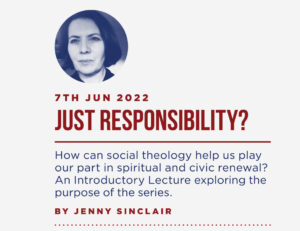 The first lecture took place on 7 June, 2022, and you can watch it in full below.
Jenny Sinclair is founder director of Together for the Common Good, which calls and resources people to fulfil their civic vocation by putting common good principles into practice. T4GC partners across the churches and draws inspiration from Catholic social Teaching, a body intended as "a gift to all people of goodwill."
www.togetherforthecommongood.co.uk
You can listen to the audio version of the lecture here:
You can also read a transcript of the lecture here – Jenny Sinclair – Just Responsibility 7 June 2022
Future lectures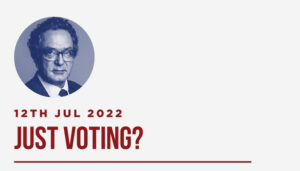 12 July 2022, 6.30pm, St Hugh's Choir, Lincoln Cathedral. £5
Just voting?
On political participation and civic life. By Maurice Glasman.
Baron Glasman is an English political theorist, academic, social commentator, and Labour life peer in the House of lords. He is professor of Politics at St Mary's University, and also director of The Common Good Foundation, which is involved in local community organising work in Grimsby.
www.commongoodfoundtion.org.uk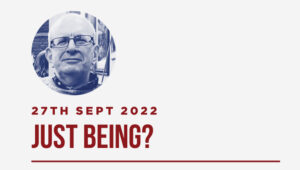 27 September 2022, 6.30pm, St Hugh's Choir, Lincoln Cathedral. £5
Just Being?
On the dignity and divine calling of the human person. Can people be who they truly are in the modern world? By Edward Hadas.
Edward Hadas is a Fellow at Blackfriars Hall, Oxford, a freelance journalist and author working on moral economics and finance. his latest book is Councils of Imperfection: Thinking through Catholic Social Teaching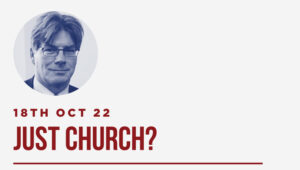 18 October 2022, 6.30pm, St Hugh's Choir, Lincoln Cathedral. £5
Just Church?
How does Catholic Social Teaching fit with the mission of the Church of England? What is the Anglican legacy for the common good, and how might it become a church for England? By Malcolm Brown
The Revd Canon Dr Malcolm Brown is the Director of Faith and Public Life for the church of England and Visiting Professor, Religion and theology at the University of Winchester.

Together for the Common Good (https://togetherforthecommongood.co.uk/), a partner in this series, is supported for its work in this lecture series by CCLA, one of the UK's largest charity fund managers.