At the north-east corner of the cloister you will find the Cathedral's two historic libraries. Click here to download and view the Library Summer Newsletter 2017.
The 15th Century Medieval Library
The 15th century Medieval Library was originally built as a chained library and housed the Cathedral's collection of early handwritten manuscripts. Although mostly theological in nature to suit the needs of scholars and the Cathedral clergy at the time, there are also treasures such as Chaucer's Canterbury Tales and the Thornton Manuscript.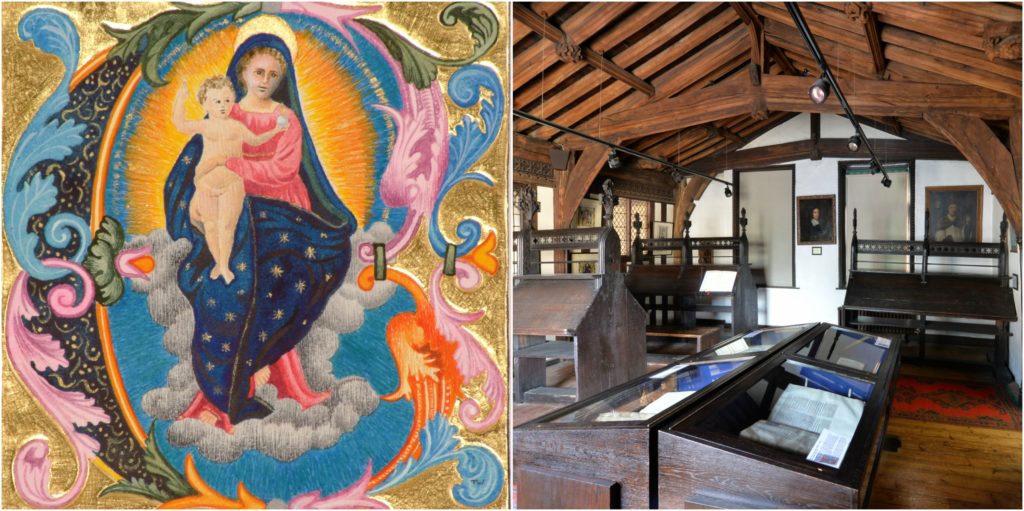 The 17th Century Wren Library
The 17th century Wren Library contains approximately half of the Cathedral's early printed books, many of which belonged to Dean Michael Honywood who paid for the building and design of the library. The collection includes 100 "incunabula" or, books printed before 1501. Honywood's eclectic interests are reflected in the subjects of his books: history, geography, travel, science, nature, literature and even beauty tips for ladies are among the subjects covered. A selection of manuscripts and early printed books is on display throughout the open season.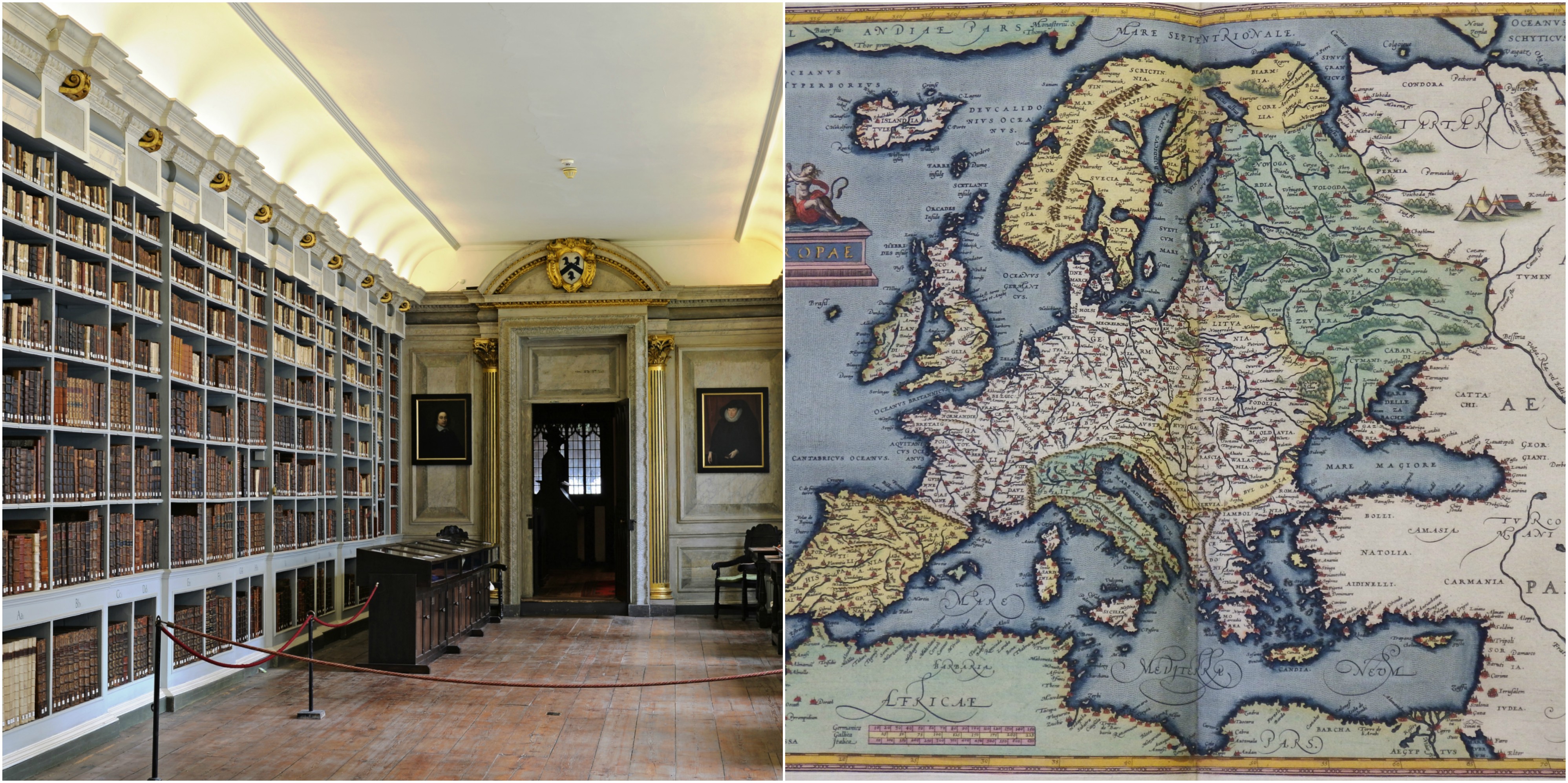 Autumn Exhibition
To see which books and manuscripts will be on display during September and October please click here.
"Lincoln Cathedral Library: the story so far"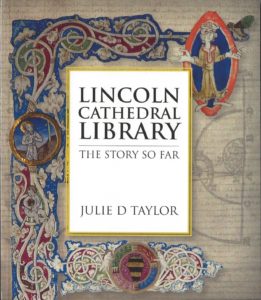 Although the Cathedral has not always had a library, it has always had books.  This guide follows the story of how, from small beginnings, the collection grew, leading to the building of a chained library in the early 15th century and then 250 years later to the building of the Wren Library, paid for by our greatest benefactor Dean Michael Honywood.  It also highlights some of the library's many treasures. The guide has 72 pages and is fully illustrated. It costs £6-99 and is available to buy in the Medieval Library during normal opening hours or from the Cathedral Shop.
Opening Times
April – June:                  Monday to Friday 1pm – 3pm, Saturdays and Bank Holidays 11am – 3pm
July – August:               Monday to Saturday 11am – 3pm
September – October:  Monday to Friday 1pm – 3pm, Saturdays 11am – 3pm
Entrance to the libraries is included in the Cathedral ticket price
What do our visitors say about us?
Matthew from Cambridge: "One of the most beautiful collections and rooms I have seen"
David from Leeds: "A fabulous library and a wonderful half-hour well spent. Thank you"
Kevin from Cardiff: "How unexpected a joy to find this additional treasure within the Cathedral precincts – and a great welcome"
Ania from Portugal: "Amazing library!"
Eva from Prague: "Wonderful library and great guides. Thank you"
Research
The Cathedral's two reading rooms are open to researchers on Mondays and Tuesdays throughout the year.  Due to limited space, booking in advance is essential.  To book, please contact the Librarian on 01522 561640 or email librarian@lincolncathedral.com
The Cathedral's catalogue of books is available online at www.lincolncathedral.com/education-learning