Just Being?
On the dignity and divine calling of the human person.
Can people be who they truly are in the modern world?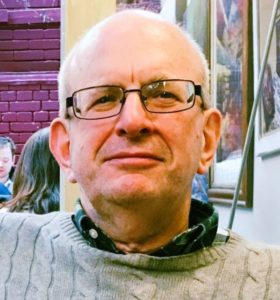 Edward Hadas is aFellow at Blackfriars Hall, Oxford,a freelance journalist and author working on moral economics and finance. His latest book is Counsels of Imperfection: Thinking Through Catholic Social Teaching.
Lincoln Cathedral is hosting a series of lectures over 2022 and 2023 on the theme of social theology – how God calls us to engage with the world, in terms of the economy, work, nature, freedom, social peace, politics and civic life. The lectures will draw on Catholic Social Teaching and Anglican Social Theology to explore how the Christian tradition can be a blessing to public life and discourse.
Organised by Lincoln Cathedral, in partnership with Together for the Common Good, Caritas in the Diocese of Nottingham, Bishop Grosseteste University and Lincoln Theology Network.
The series is supported by CCLA, one of the UK's largest ethical fund managers.
Tickets cost £5.00