The Byrd 400 festival, celebrating the life and music of William Byrd begins with a special evening in the Chapter House of Lincoln Cathedral.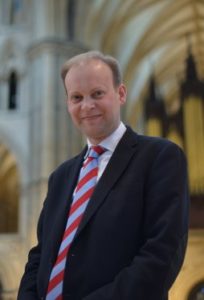 Join Jeffrey Makinson, Organist and Assistant Director of Music, Lincoln Cathedral and a consort of singers from Lincoln Cathedral Choir as they perform an evening of music for harpsichord and chamber organ with madgrigals in the Chapter House of Lincoln Cathedral.
Why not complete your evening by joining us at our service of Compline at 9pm, following the concert.  Compline, the night prayer is a service of quietness and reflection before rest at the end of the day.
Tickets
Tickets cost £10 (plus a small booking fee)

Tickets are sold as non-returnable and non-refundable.
This programme is subject to change with no notice. We reserve the right to cancel this event. If we do need to cancel all tickets will be refunded.
This event is run through the Lincoln Cathedral Learning, Arts, Culture and Events CIO. Registered charity in England and Wales 1175597. Registered Address 4 Priorygate, Lincoln, LN2 1PL. Raising funds for Lincoln Cathedral.