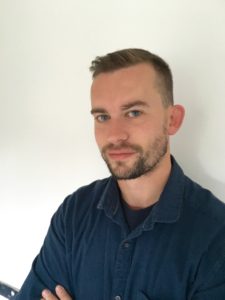 Our Artist in Residence 2016 to 2017, Dominic Parczuk will be exhibiting some of his finest works for visitors to appreciate.
'My work is loose, not over  thought and often spontaneous and of the moment, impressionistic in style. I'm inspired by how light creates atmosphere and enjoy sketching people in a simplistic sketchy manner.'
From 10am to 4pm, Monday to Friday and 1pm to 3pm on Sunday, his works will be on display in the Chapter House.
Entrance to the exhibition is included within the Cathedral admission charge.