Join Lincoln Cathedral Choir and the Tallis Scholars for an evening of fine Byrd music, to close the Byrd 400 festival.
Enjoy the acoustics of the cathedral nave as the choirs perform a full repertoire of Byrd music including Prevent us, O Lord, Sing joyfully and the Great Service Magnificat.
About Lincoln Cathedral Choir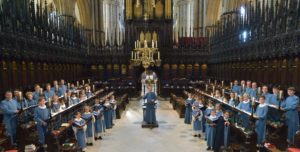 There have been choristers in Lincoln since the Middle Ages. The current choir, led by Director of Music, Aric Prentice is made up of 20 boys and 20 girls from various schools in Lincolnshire along with 11 adult lay vicars and choral scholars.
The choir sings Evensong six days a week during choir term with a sung Eucharist in addition each Sunday and the choir also performs in concert throughout the year. Radio broadcasts, foreign tours and CD recordings are also important parts of the choir's work.
About The Tallis Scholars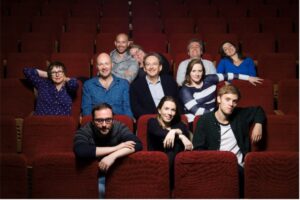 The Tallis Scholars were founded in 1973 by their director, Peter Phillips. Through their recordings and concert performances, they have established themselves as the leading exponents of Renaissance sacred music throughout the world. Peter Phillips has worked with the ensemble to create the purity and clarity of sound which he feels best serves the Renaissance repertoire. It is the resulting beauty of sound for which The Tallis Scholars have become so widely renowned.
Tickets
Tickets cost from £20. (All tickets are subject to a small booking fee)

Tickets are sold as non-returnable and non-refundable.
This programme is subject to change with no notice. We reserve the right to cancel this event. If we do need to cancel all tickets will be refunded.
This event is run through the Lincoln Cathedral Learning, Arts, Culture and Events CIO. Registered charity in England and Wales 1175597. Registered Address 4 Priorygate, Lincoln, LN2 1PL. Raising funds for Lincoln Cathedral.