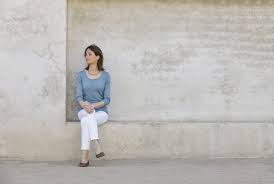 Friederike Chylek was born in Starnberg near Munich. After being an undergraduate student at the Richard Strauss Conservatory
in Munich, she studied harpsichord at the Schola Cantorum Basiliensis in Basel where she received the "Diploma for Early Music" in 2005. Her concert work has taken her to several European countries, including as a chamber musician at festivals such as the Handel Festival, Göttingen and the The Musical Summer in Loisachtal, and as a soloist in concert series such as MUSICA ANTIQUA at the Germanisches Nationalmuseum, Nürnberg.
Since 2014, the harpsichordist's main interest lies in English keyboard music of the 16th and 17th centuries. Her three solo recordings, Time stands still (2017), From Byrd to Byrd (2019) and William Byrd: Keyboard Music (2022), which were released by OehmsClassics, were well acclaimed by the critics (Early Music Review, FonoForum, BBC Music Magazine). Friederike Chylek is also an enthusiastic chamber musician. A duo recording with the violinist Simon Standage with Italian works of the 18th century, including some first recordings, was released by Chandos Records in 2015 (Italians in London!).
In addition to her work as a freelance harpsichordist, she works as a church musician in the Basel region.
Visit Friederike's website
This recital will be held in the Chapter House and is free to attend (with standard cathedral admission)