EVENT POSTPONED
Please see details below:
Following a lot of discussion, we have made the decision to postpone the Lincoln Cathedral Flower Festival-Vision 2020. Originally due to take place this July, the event has had to be postponed due to the Covid-19 pandemic. It will now take place from Thursday 29 July to Monday 2 August 2021.
All events at the Cathedral have been cancelled until the end of May, and although the flower festival fell after this date, moving it to next year will ensure that the organisation and delivery of the festival can be carried out safely and also that the many thousands of anticipated visitors from across the UK can enjoy spending time at the event.
The content of the flower festival will remain the same, with visitors able to enjoy more than 130 spectacular arrangements in the stunning setting of Lincoln Cathedral.
Following this decision, we are offering full refunds to everybody that has purchased tickets.
Obviously, these are unprecedented circumstances and, as a charity, Lincoln Cathedral will be heavily affected by recent events as we rely upon event and admission ticket income for a large portion of our income. With that in mind we would be immensely grateful if you would consider the following alternatives to a full refund.
You can request to transfer your order to allow admission to the Flower Festival in 2021 by selecting a date between Thursday 29 July and Monday 2 August 2021.  If you are not able to use your ticket in 2021 then please may I ask that you consider allowing the Cathedral to retain all or part of your ticket price as a donation that would go to support Lincoln Cathedral beyond these uncertain times.
I understand this is an unsettling time for everybody so, of course, if you would like a full refund then please do let me know and I can process this immediately. If we do not hear from you by Monday 6 April then a full refund will be issued.
I ask that you please reply to this email with your preference, I can then get this processed for you.
Thank you for your patience and understanding as we try and navigate these tricky circumstances.
Clare Ferrar
Lincoln Cathedral Events Officer
---
Vision is Lincoln Cathedral's much anticipated flower festival.
Stunning displays will blossom in every area of this magnificent building, bringing it to life in a unique and inspiring way.
The festival will celebrate the life and works of St Hugh of Lincoln as well as many other visionaries whose ideas and actions have shaped the world we live in and changed our lives. The displays will cover poetry, theatre, film and fashion alongside history, exploration and invention.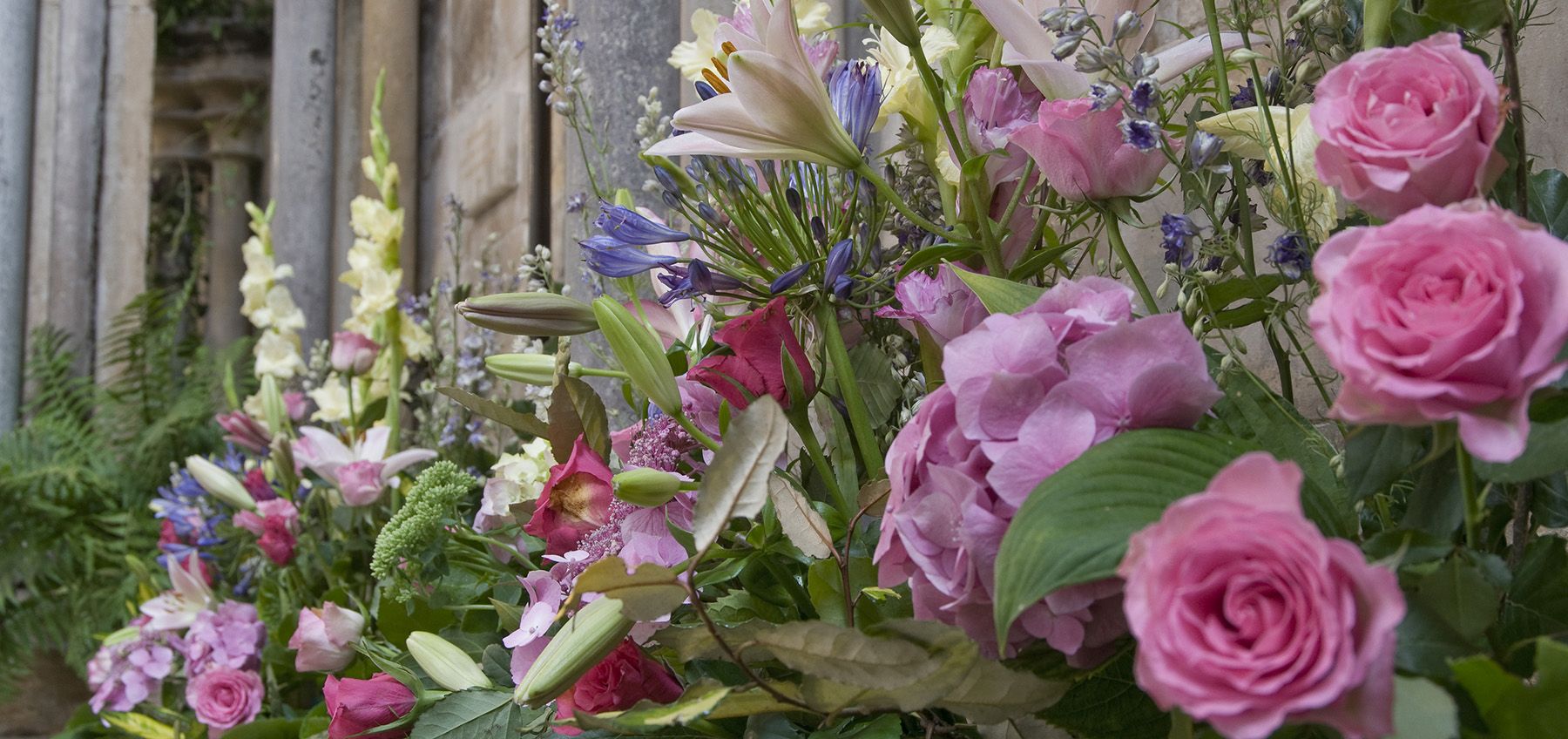 ---
Tickets:
Adults: £12.50 adults
Concessions (over 63): £10
Under 16s: free
Groups: Please contact the Events team on 01522 561 658
Tickets are sold as a day pass for the event. You will be issued with a wristband when you enter the Cathedral; this will allow you to leave and re-enter the Cathedral during the hours the event is open for the date displayed on your ticket.
Please see below the full event opening times:
Wednesday 29 July: Preview Evening, please click here for more details
Thursday 30 July: 9am-4pm
Friday 31 July: 9am-4pm
Saturday 1 August: 9am-4pm and 6.30pm-8pm (Please be aware of closure 4pm-6.30pm)
Sunday 2 August: 12noon-3pm and 5pm-8pm (Please be aware of closure 3pm-5pm)
Monday 3 August: 9am-4pm
As the Cathedral is a working church, please be aware the event will be closed 4pm-6.30pm on Saturday and 3pm-5pm on Sunday to allow services to take place. All are welcome to join us for any of these services.
---