Join us in the Learning Centre for crafts throughout half term.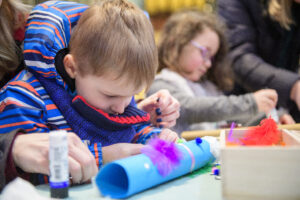 · Visit the magical sensory light tunnel
· Make a clay star tealight holder
· Craft a sun, moon and stars mobile
· Create and collage a silhouette sunrise
· Add to our 'life' big art stained glass window
All activities are free of charge as part of your cathedral admission.
Donations are welcome to support the purchase of resources.