The Hallé are a Cathedral favourite and are returning this year as part of their 2022 – 2023 season with conductor, Taavi Oramo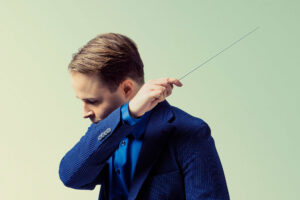 The Hallé has a reputation for artistic excellence, ranking it amongst the world's top symphonic ensembles. They continue to seek ways to enhance and refresh what it undertakes, with aspirations to provide leadership through performance standards, education, understanding and training.
Founded in Manchester by Sir Charles Hallé, the Hallé gave its first concert in the Free Trade Hall on 30 January 1858. The Hallé's distinguished history of acclaimed performances includes over 70 concerts each year in The Bridgewater Hall, Manchester, around 40 concerts a year around Britain, international tours, frequent broadcasts and televised performances.
The players in the Hallé are among the finest in the world and have come from 14 countries all over the world to work in Manchester. Many teach at the Royal Northern College of Music and Chetham's School of Music and other UK wide specialist Conservatoires and schools, playing and teaching in the wider community. All are involved in the Hallé's concerts in the UK and overseas and are central to our huge community and outreach programme.
Programme:
Conductor:  Taavi Oramo
Fanny Mendelssohn: Overture in C 10'
Sibelius: Violin Concerto 35'
***
Louise Farrenc: Overture no 1 E minor 7'
Mendelssohn: Symphony No. 4 'Italian' 27'
Visit the Halle Website to learn more about the orchestra and the 2022 – 23 season
Tickets
Tickets are available and range between £15 and £42. To purchase tickets, please use the button below. Should you wish to pay in cash, please visit the Cathedral shop.
Accessible seating is available and can be purchased online. Should you require a ticket for a carer/companion or any other assistance, please call 01522 561632 and we will be happy to help.

Tickets are sold as non-returnable and non-refundable.
This programme is subject to change with no notice. We reserve the right to cancel this event. If we do need to cancel all tickets will be refunded.
This event is run through the Lincoln Cathedral Learning, Arts, Culture and Events CIO. Registered charity in England and Wales 1175597. Registered Address 4 Priorygate, Lincoln, LN2 1PL. Raising funds for Lincoln Cathedral.