You're thinking of adopting a stone? That's great news!
Stone Adoptions play an important role in helping to achieve this aim. Adopting a stone at Lincoln Cathedral makes for a perfect gift or memorial and supports the on-going conservation and restoration projects.
What will I receive?
When you adopt a stone, you will receive an Adoption Pack containing:
An A3 plan of the West Front of the Cathedral locating your adopted stone
An adoption certificate
A dedication certificate in either your name or a gift recipient's name.
What's more, you'll also receive a great feeling inside because you've done something really positive to support a charity!
Delivery
There is no charge for delivery and we aim to dispatch the packs within seven days, but at busier times such as December, please allow extra time. You can opt to have the pack sent to yourself, or straight to another recipient.
Images are for illustration purposes only.  Actual stone will differ.
Block Stone
Block stones make up the largest part of the structure of the Cathedral. They are the stones that form all the flat wall surfaces of Lincoln Cathedral.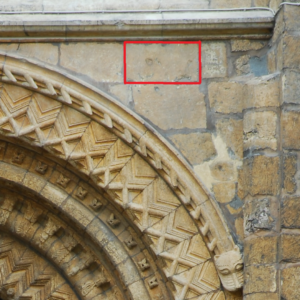 Shaped Stone
Shaped stones have been worked by a carver so that the surface is no longer flat, for example an edging stone or small column is a shaped stone.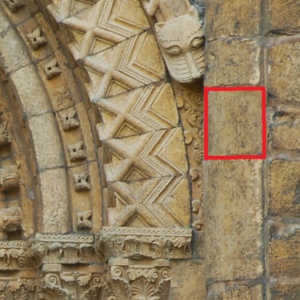 Carved Stone
A carved stone is a stone that has had a detailed pattern carved into it, but is still relatively 2-dimensional.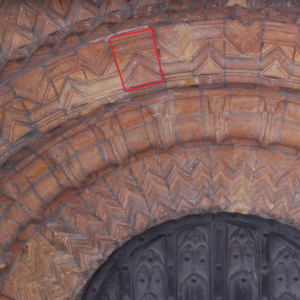 Sculpted Stone
A sculpted stone is a stone that has a highly defined 3-dimensional pattern carved into it, far more so than a carved stone. Lincoln Cathedral is lucky in that it has some very fine examples of sculpted stones.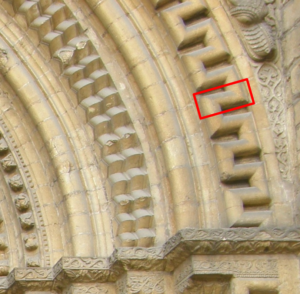 Contact Us
Should you wish to speak to someone about a new or existing adoption, please contact Amber Hardy, the Fundraising Officer on 01522 561613, or by email to amber.hardy@lincolncathedral.com