Walking in the footsteps of history – Modern pilgrimage to Lincoln Cathedral sets off from Louth
A group of 'modern-day pilgrims' has set off from St James' Church in the historic parish of Louth, making their way to Lincoln Cathedral as part of Journeys of Faith, a pilgrimage to celebrate social justice and religious freedom.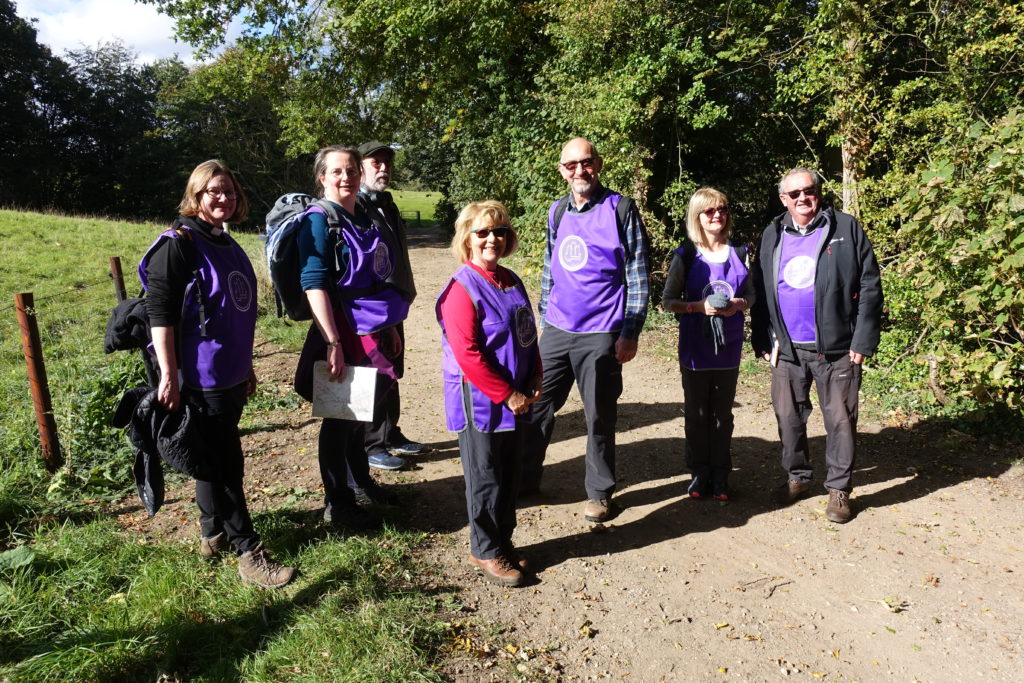 Over the centuries, pilgrims made their way across England to various places of worship, including Lincoln Cathedral. Journeys of Faith's starting point of Louth was chosen because of its connection to the Lincolnshire uprising in 1536, when members of the local congregation marched to Lincoln to protest religious changes that King Henry VIII had introduced.
Journeys of Faith can be enjoyed by anyone of any age and of any faith, and is being facilitated by the National Lottery funded Lincoln Cathedral Connected project.
Louth is the first pilgrimage of three as part of Journeys of Faith, with the second and third setting off from Epworth and Boston in 2019.
As part of the launch event, the journey will be spread over five days and will see participants walk, bike, motorcycle, drive and take boats and buses on their modern-day pilgrimage, visiting all 15 churches on the route and appreciating nature's beauty along the way. The aim of the pilgrimage is to bring people together and reflect on spiritual issues, with participants encouraged to reflect on the spiritual paths they're taking as they traverse the physical path of the pilgrimage.
The Very Reverend Christine Wilson, Dean of Lincoln Cathedral said: "Networks of ancient pilgrim routes are being rediscovered and reimagined all over the world and we're thrilled to bring Journeys of Faith to Lincolnshire.
"Lincolnshire has a fantastic, rich history; its people founded a monastery, negotiated the Magna Carta, marched in thousands against the dissolution of the monasteries, sailed across the Atlantic, and composed hundreds of hymns. The Journeys of Faith pilgrimage embraces much of that local history as well as the people, places and events that have shaped religious freedoms and social justice over the centuries. It's a great opportunity for people to share their stories and experiences with each other – like a modern-day Canterbury Tales.
"Journeys of Faith would not be possible without the amazing support of everyone involved and we are extremely grateful to our Journeys of Faith team of volunteers for providing a unique and exciting opportunity to come to Lincoln Cathedral in the steps of ancient pilgrims whilst taking a break from the routine business of daily life. We hope all participants have a wonderful experience and discover something about themselves along the way and encourage people of all walks of life to join us on the journeys."
Fern Dawson, collections & engagement officer at Lincoln Cathedral, said: "Journeys of Faith is a great way to encourage new audiences to engage with the wider county of Lincolnshire, using Lincoln Cathedral as a final destination. It encourages all ages, all faiths to get out and enjoy nature, consider the stories which our historic churches tell and enjoy self-discovery."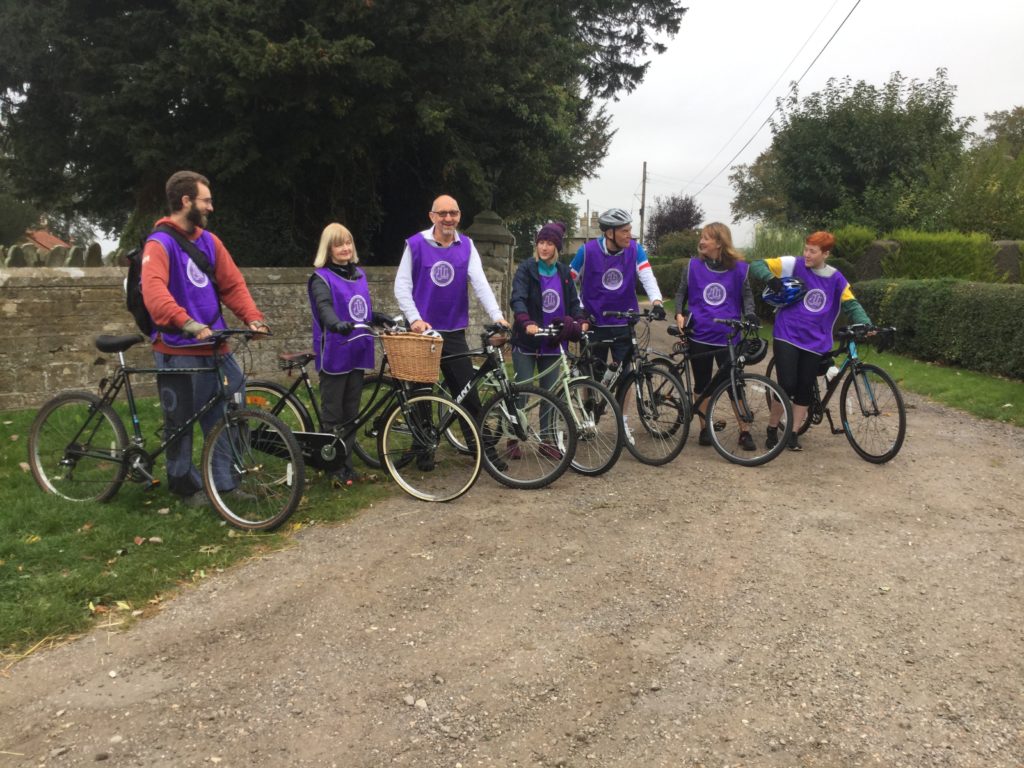 After setting off from St James Church in Louth and walking to St Martin's Church in Welton le Wold on day one (1st October), participants on the Louth pilgrimage will then travel by automobile from St Martin's to St Mary's Church in Hainton on day two (2nd October), travel by bicycle from St Mary's to St Giles Church in Langton by Wragby on day three (3rd October), and travel by bus from All Saint Church in Wragby to St Clement's Church in Fiskerton on day four (4th October). Participants will stop at other churches along the route as well.
The 'pilgrims' hope to arrive at Lincoln Cathedral on Friday, 5th October by 16:30 to be met by the Dean and Chancellor to celebrate the end of their journey prior to attending Evensong.
More information on Journeys of Faith can be found on the Cathedral website or by visiting the Cathedral shop and speaking to a member of staff. Anyone wishing to join the team on their journey can look out for times on the Cathedral's Facebook page. The "Journeys of Faith Guidebook: a pilgrimage from Louth-Lincoln" can be purchased online or in the Cathedral Shop for £9.95.
The Lincoln Cathedral Connected project has been made possible by money raised by National Lottery players and awarded by the Heritage Lottery Fund (HLF).
Jonathan Platt, Head of HLF East Midlands, said: "We are delighted that the community involvement programme associated with the Lincoln Cathedral Connected grant is being used in such imaginative ways. In addition to the physical improvements to the Cathedral, events such as Journeys of Faith add a spiritual dimension to the excellent project, all of which is possible thanks to the generosity of National Lottery players."