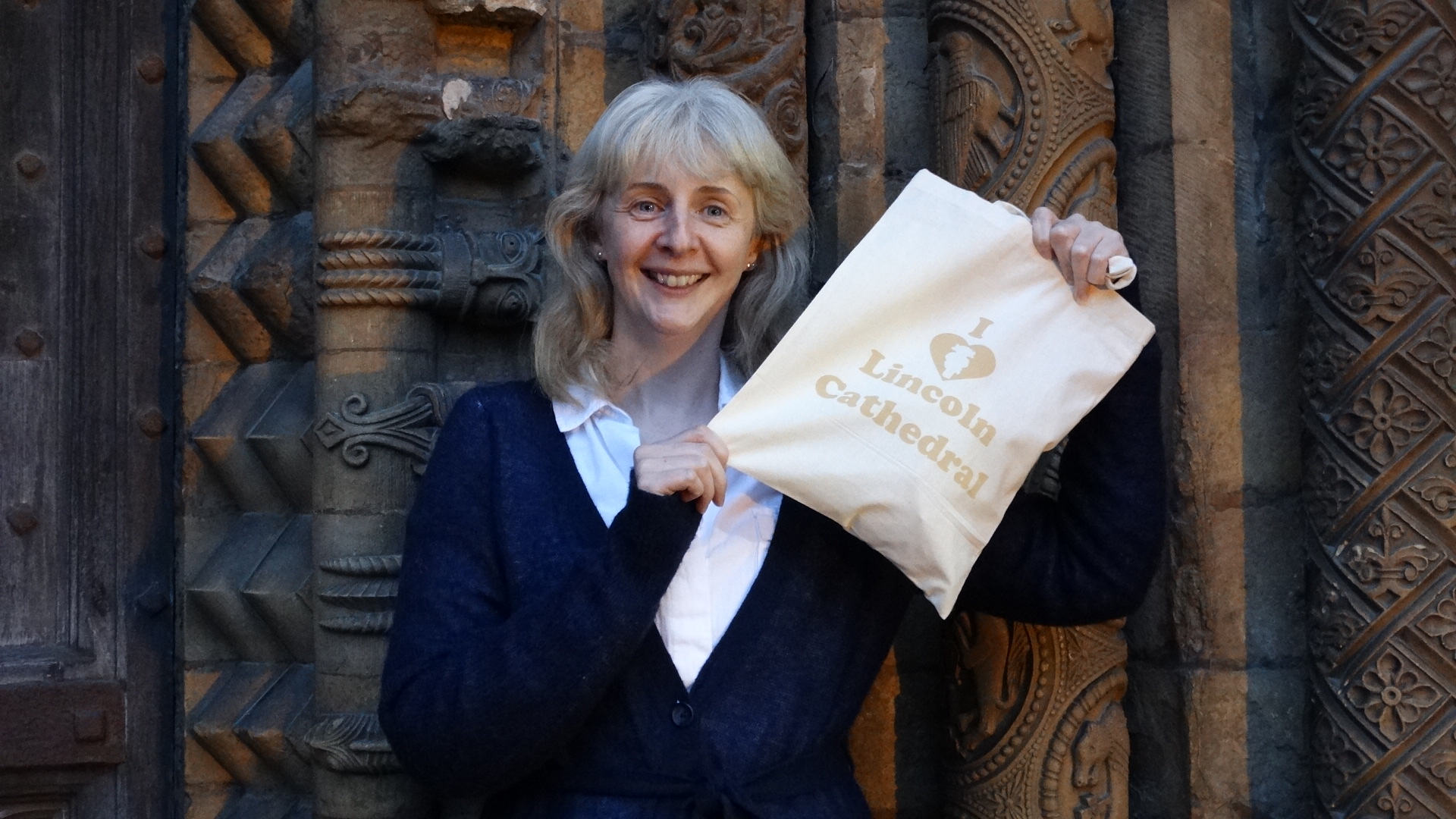 Lincoln Cathedral to give out over 200 goody bags to National Lottery Players on 11th and 12th December as part of a National Heritage Lottery fund 'thank you day' initiative.
The Cathedral is one of 350 National Lottery funded visitor attractions participating across the UK in an event saying 'thanks' to the people who have raised money for good causes by buying a lottery ticket or scratch card.
Lincoln Cathedral has received £12.4m from the Heritage Lottery Fund helping to fund the Connected project; a project to radically improve the Cathedral's setting and visitor experience. Connected also aims to engage people in the Cathedral's past, archaeology and architecture through activities and events to educate, inspire and inform.
Ros Kerslake, Chief Executive of the Heritage Lottery Fund, said: "December is a wonderful time to experience the UK's rich, diverse and exciting heritage, which has been transformed by more than £7bn National Lottery funding since 1994. This is a small gesture of thanks and a way of giving something back to the people who buy tickets."
The idea is simple; any visitor to the Cathedral on 11th or 12th November who presents a National Lottery ticket or scratch card receives a goody bag including an I Love Lincoln Cathedral tote bag, Lincoln Cathedral pen and retro sweets, and hidden in some of the goody bags will be a Lincoln Cathedral community card, which offers a range of discounts and benefits at shops and restaurants in Lincoln.
The event will also offer National Lottery Players the opportunity to see where their money is going.
Fern Dawson, who is part of the Lincoln Cathedral Connected project, said: "The Heritage Lottery Fund is a fantastic scheme which uses players' money to help people across the UK explore, enjoy and protect the heritage they care about.
"We are so pleased that the Connected project has received this funding so that we can work on enhancing the visitor experience at this magnificent building. We wanted to take part in the Heritage Lottery Fund thank you day to help show people where their money is going when they buy a lottery ticket or scratch card.
"I'd like to encourage people who are out and about on the weekend of the 11th December, perhaps doing their Christmas shopping, to spare some time and pop into the Cathedral with their scratch card or lottery ticket to enjoy our giveaways."
The Connected team has begun ambitious restorations and renovations to Lincoln Cathedral, funded by the Heritage Lottery Fund. The Connected works involve the landscaping of Dean's Green to create a new public space, the new visitor centre which includes a larger café and shop, new toilets and changing rooms and an interpretation centre to display some of the Cathedral's treasures.