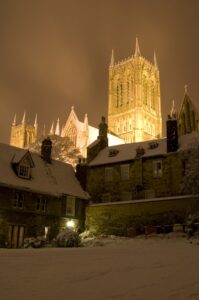 The Lincoln Christmas Market is coming this Thursday!
We have lots of exciting things going on in the Cathedral for you to do while you're here. Why not drop in for one of our upcoming Carols Services, to enjoy some fun family activities or just to have a wonder round and visit the Cafe and Shop.
To find out what's going on, download the leaflet below for more information.