British homewares and lifestyle brand, Sophie Allport and Lincoln Cathedral have announced a new and exclusive collaboration. The new collection launched week commencing 28th June 2021, and 10% of profits made will be donated to Lincoln Cathedral. This beautiful new range features Sophie's illustration of the stunning Cathedral overlooking the picturesque city, where she has captured both the beauty of the cathedral, as well as the essence of history and culture.
Growing up in Lincolnshire, this new collection means so much to designer Sophie, who has many fond memories of the Cathedral, both visiting as a child and with her young family. Sophie explained: "It has been so wonderful to work with Lincoln Cathedral on this new range. Illustrating the beautiful Cathedral has been a real honour, and it brought back some delightful memories as a child. I remember visiting the Cathedral on school trips and trying to find the famous imp. Since then, I have been back with my young family, showing them the history and beautiful architecture that Lincoln Cathedral offers".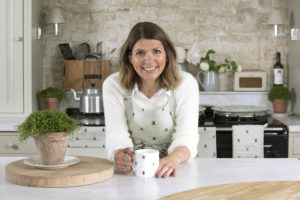 Sam McKay, manager of Lincoln Cathedral Shop said "We're so delighted to be working with Sophie Allport on this stunning collection. We always love to work with local suppliers to create unique products for the Cathedral Shop and with Sophie's affinity and fondness for the Cathedral, this is the perfect collaboration.
"What we particularly love about this range is the combination of beautiful design and practicality; you can use it every day and be reminded of this stunning city. We know that it is going to be such a popular product, and everyone that buys it can have the knowledge that they are helping to protect Lincoln Cathedral for generations to come."
Lincoln Cathedral has stood in the heart of Lincoln for more than 900 years. At heart, it is a place of worship, and services are still held daily, as they have been throughout its history. It has long been a symbol of welcome, hospitality and homecoming for those approaching the city, and the team now welcomes many thousands of visitors each year, from all around the UK and beyond. A new café and shop have just opened in the recently developed visitor centre and it is hoped that the new facilities will offer an even better experience for everyone who visits.
This lovely collection includes Tea Towels, Fine Bone China Mugs, Printed Trays as well as a Fine Bone China Jug and Tea Bag Tidy. Prices start at £9 for a Mug up to £19 for a Printed Tray. All items are available from Lincoln Cathedral Shop, both in store and online, and also from www.sophieallport.com