We extend our heartfelt condolences to Her Majesty the Queen on the news of the death of Prince Philip, Duke of Edinburgh.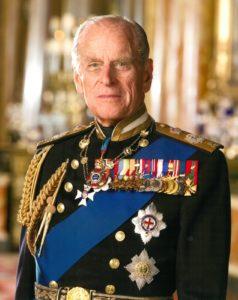 Since the day of her coronation in 1953, when he knelt before her and was the first to swear allegiance, that he would be her "liege man of life and limb", he has been a shining example of devotion and companionship.
In Prince Philip, we witnessed the gift of grace expressed in love and duty, which has provided not only Queen Elizabeth, but also the nation, with strength and stability.
We give thanks for his life and his unstinting service.
We pray at this moment of great sorrow for the Royal Family and all who mourn, to know the consolation that the Lord is in our midst and turns the darkness of death into the dawn of new life, and the sorrow of parting into the joy of heaven.
May he rest in peace.
God of all mercy, justice and peace;
Hear us now as we give thanks for a life of service and devotion to duty given to this nation by Philip, Duke of Edinburgh; May he rest in peace and know the joy of heaven:
Be with those who mourn, and bring peace to the hearts of all; that we may all be united in the kingdom which is made known to use through Jesus Christ our Lord.