Join our Lincoln Cathedral Choristers
The Music Department is always on the look out for enthusiastic children to join the choir. We currently have spaces for boys and girls in years 3, 4 and 5. For more information or to organise a formal audition, please contact the Music Department on music@lincolncathedral.com
Lincoln Cathedral Choir consists of up to 20 boy and 20 girl choristers. Choristers can start from the end of year 2 and continue to sing until the end of year 9.
There is no residential choir school: the choristers are drawn from 15 local schools. Weekday rehearsals take place before school and choristers return after school to sing Evensong. Becoming a chorister means joining a musical heritage which stretches back to the Middle Ages.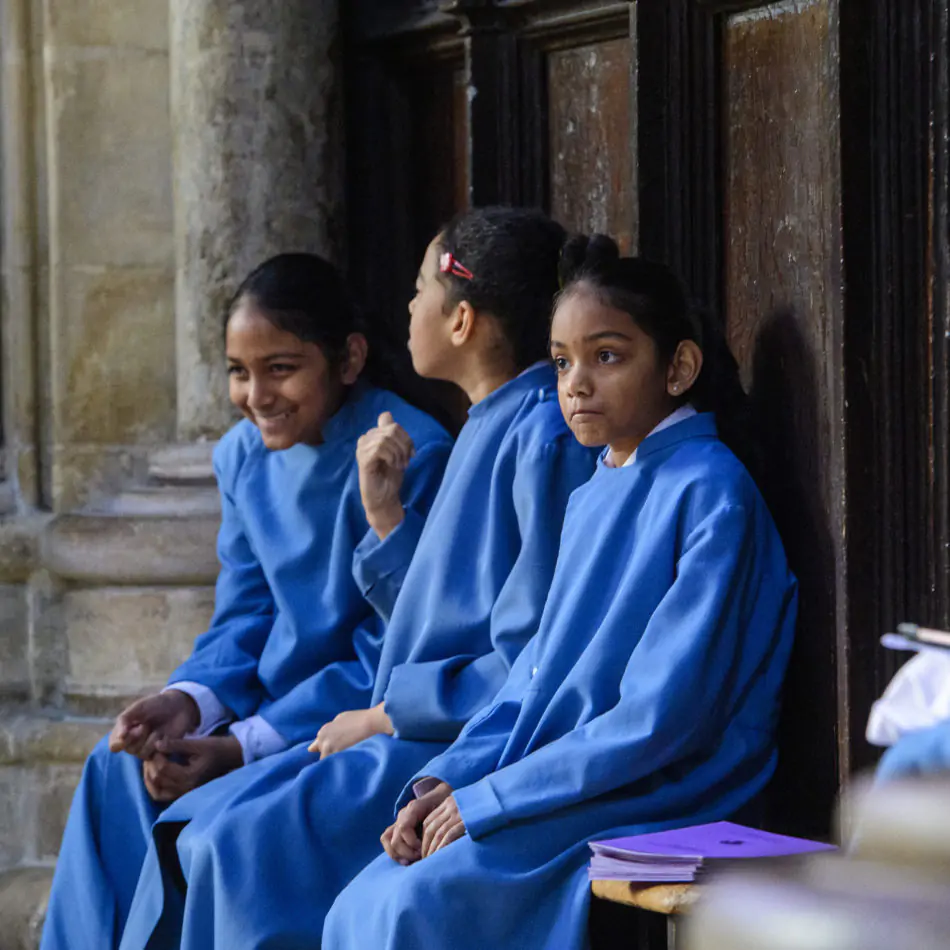 Children normally audition to join the choir in year 3 or 4, but later entry is possible.  As members of the choir, they receive a first-class musical education and make friends with like-minded children from other local schools
What other benefits are there?
Choristers receive pocket money
Free singing lessons
Financial support for instrumental lessons
Free music theory lessons in groups
International tours and broadcasts
CD recordings and concerts
Joining to the choir is free for choristers with musical potential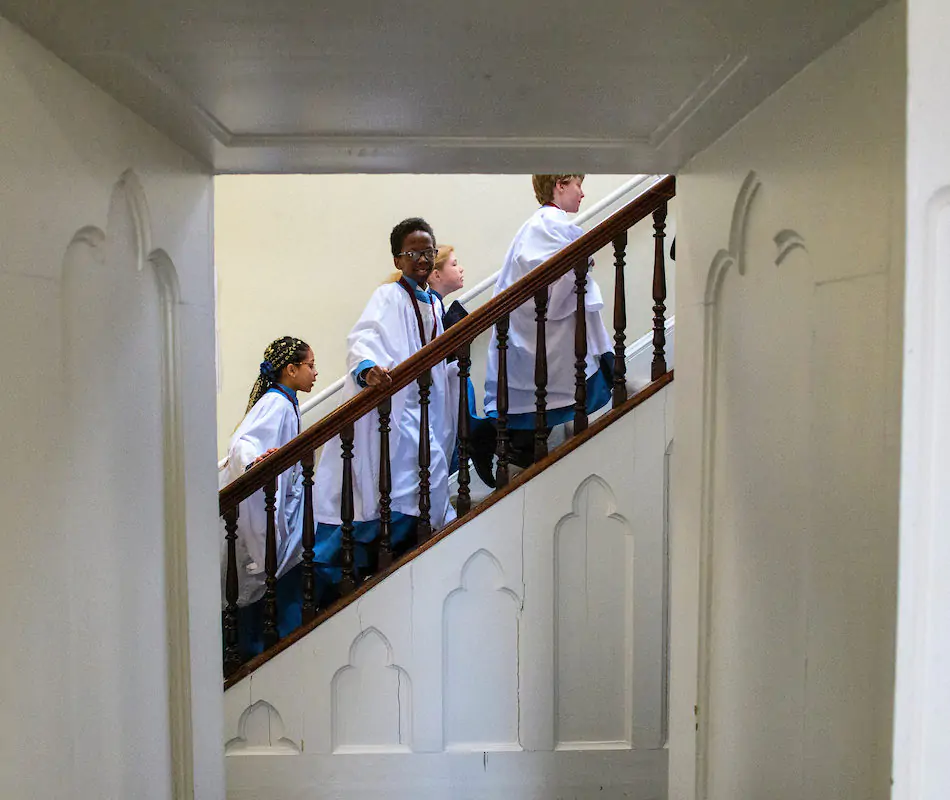 A

 Typical Weekly Schedule
MONDAYS, TUESDAYS AND FRIDAYS
7.55-8.40am Rehearsal
MONDAYS and THURSDAYS (girls only)
4.15-6.10pm Rehearsal, snack and Evensong service
TUESDAYS and FRIDAYS (boys only)
4.15-6.10pm Rehearsal, snack and Evensong service
SUNDAY
8.30am-11.15pm Rehearsal and Eucharist
2.45-4.30pm Rehearsal and Evensong (alternate weeks for boys and girls)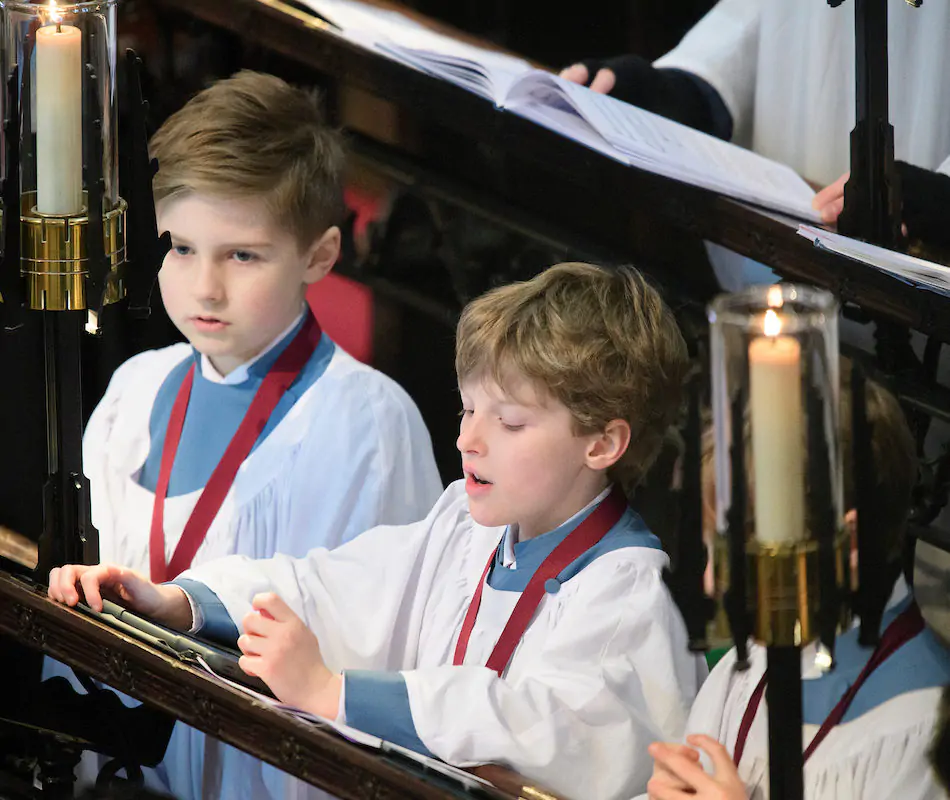 What are we looking for?
Children with good reading skills and a love for singing
Children who either already play an instrument or are willing to start learning an instrument
Supportive parents who are willing to commit
Love singing? So do we!
Being a Cathedral Chorister is a great opportunity. It's a once in a lifetime chance to be part of a world-class choir.
"Being a chorister gives you a sense of accomplishment. And you get to do what you like all the time – singing!" – Emily Zehetmayr, Former Chorister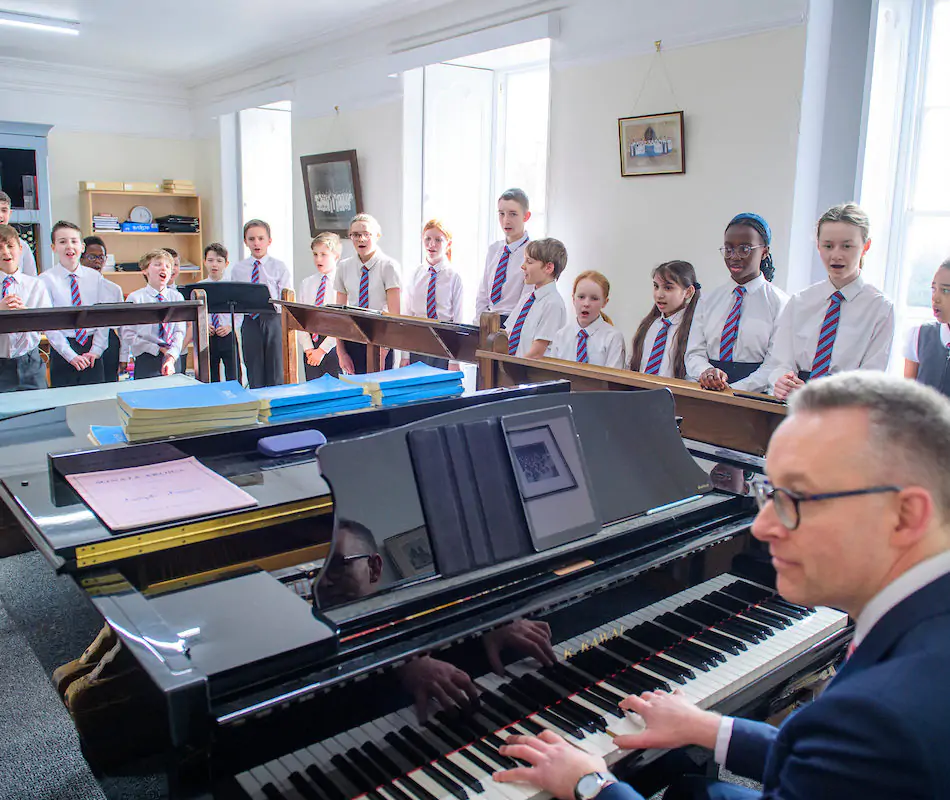 There is an audition to join the choir. We look mostly for potential, and a love of singing. We teach you the rest! All our new choristers spend their first year 'learning the ropes' and will continue to learn and improve as they go along.
Auditions can be scheduled at any time, for your convenience!
Contact the Music Department on 01522 561649 or music@lincolncathedral.com to register your child's interest in joining the Choir.
Parents
Do you want to have an informal chat with an existing Choir Parent about the expectations of having your child in the choir?
Call 01522 561649 or email music@lincolncathedral.com and ask to be put in contact.