Opening hours
The Cathedral is open daily from Morning Prayer until the end of Evensong or Evening Prayer. Please check the weekly service schedule for times and details of services.
Charges apply between 10am and 4pm Monday to Saturday, and 11.30am (or when the morning service finishes) and 2.30pm on Sunday.
From Monday to Saturday, admission includes a complimentary floor tour and access to the Exhibition Gallery and Discovery Centre.
No tours are available on Sundays and the Discovery Centre is closed. For the best experience, we recommend visiting between 10am and 4pm Monday to Saturday.
Admission charges
Adult: Monday to Saturday £11.00*
Sunday £7*
Children: Free of charge (0 – 16 years)
Access for services and  for prayer and to light candles will always be free of charge.
*Donate your Cathedral admission fee and if possible add Gift Aid to receive an annual pass. Please ask a member of the welcome team for more details.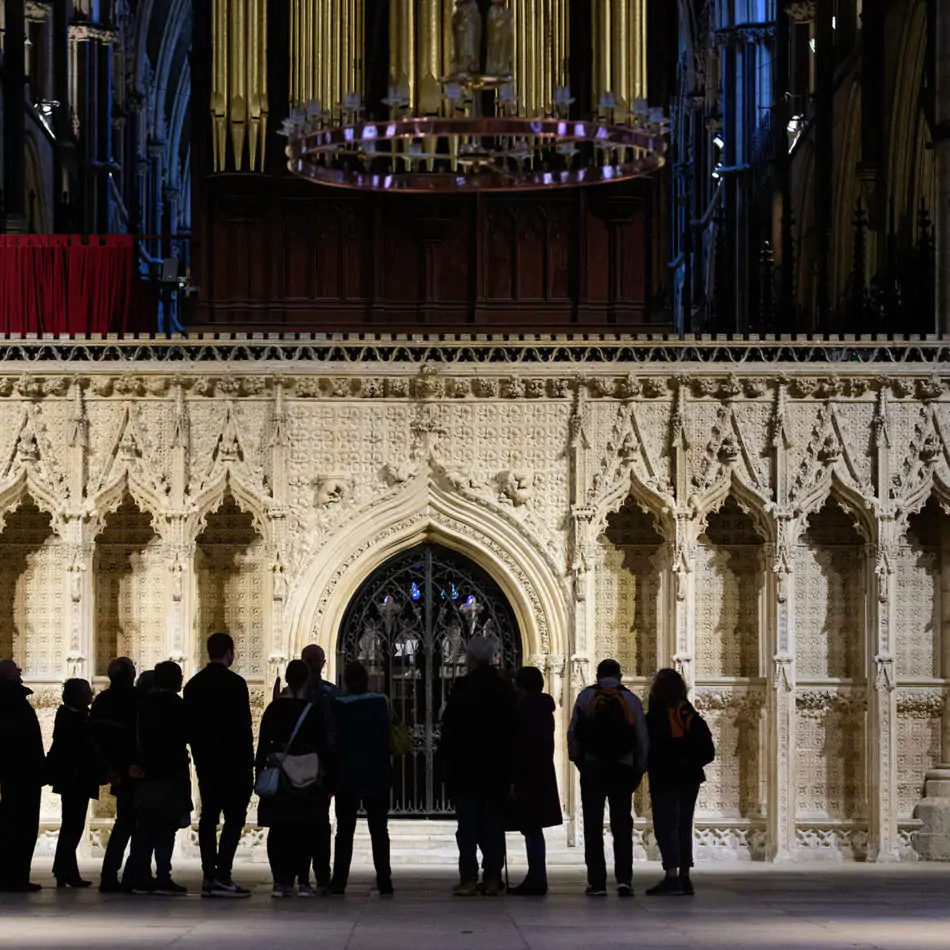 Students studying at University of Lincoln, Bishop Grosseteste University and Lincoln College enjoy free admission. Please show your student ID at the welcome desk on arrival.
If you are a companion or carer for a visitor with a disability, please let our team know and they will provide complimentary admission.
Advanced booking is not required, simply arrive on the day and make your way to the welcome desk where one of our friendly staff will greet you.
A chapel is also available during opening hours should you wish for a quiet place to pray, reflect or light a candle. There is no charge to access the Morning Chapel for private prayer.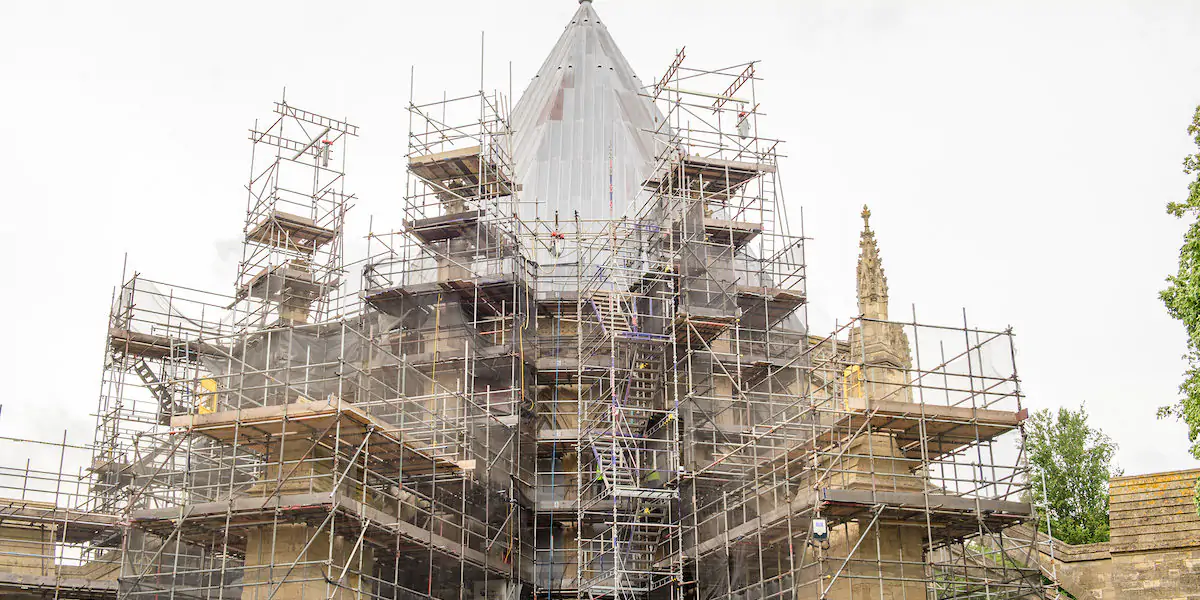 Restricted access
From time to time, it is necessary for us to restrict access to certain areas of the Cathedral; this can be due to a number of reasons including services, event or maintenance.
Details of any current restrictions can be found below.
Ongoing – Wren Library
Due to essential maintenance work the Wren Library is closed until further notice.
Thank you for your patience as we work to re-open the library as soon as possible.
Tuesday 28 November
The Lincoln Cathedral Christmas trees will be installed in the Nave ready for the festive season. The Nave won't be closed while this takes place but please note that it will be busier and noisier than normal.
Friday 01 December
St Hugh's Choir will be closed at 2pm for a wedding. You will still be able to explore the Nave, East End, Chapter House, and Visitors Centre while the service takes place.
Tuesday 05 December
Rehearsals for Christmas By Candlelight will take place in the Nave from 1pm until 4pm. The Nave won't be closed while this takes places but please not it will be noisier than usual.
Wednesday 06 December
Rehearsals for Bublé Christmas by Candlelight will take place in the Nave from 1pm until 4pm. The Nave won't be closed while this takes places but please not it will be noisier than usual.
Monday  11 January 2024
The Exhibition Gallery will be closed for annual housekeeping and maintenance. All the other facilities in the visitor centre will still be available.
Organ tuning
Our Father Willis organ is one of the finest organs in the world. It us used every day for our services as well as special events. To ensure it always sounds its best it is tuned regularly; usually on a Wednesday in the middle of the month.
If you visit us on organ tuning day, expect to hear long, continuous notes played as each note is checked and tuned. It's not the most beautiful sound you'll hear from the organ, but it is necessary. If this is something which you might struggle with, or which you think might spoil your visit, please call ahead on 01522 561600 to check whether it is an organ tuning day, or speak to our team on the welcome desk when you arrive.
Organ tuning dates
The list below contains the current planned dates for organ tuning, but please note these may be subject to change, so do please check before visiting.
Wednesday 15 November 2023
Wednesday 13 December 2023
Wednesday 17 January 2024
Wednesday 21 February 2024
Thursday 28 March 2024
Monday 8 April 2024
Tuesday 14 May 2024
Thursday 13 June 2024