All are welcome you join the daily services at Lincoln Cathedral – you can find dates, times and more details by following the link below.
If you have not been able to attend, or if you have enjoyed a particular sermon and wish to reflect on it furthe,r you will find transcripts and videos of some of the most recent sermons on this page.
You can watch many or our services live, and for up to 7 days afterwards, on the Lincoln Cathedral YouTube Channel
Read more details about our services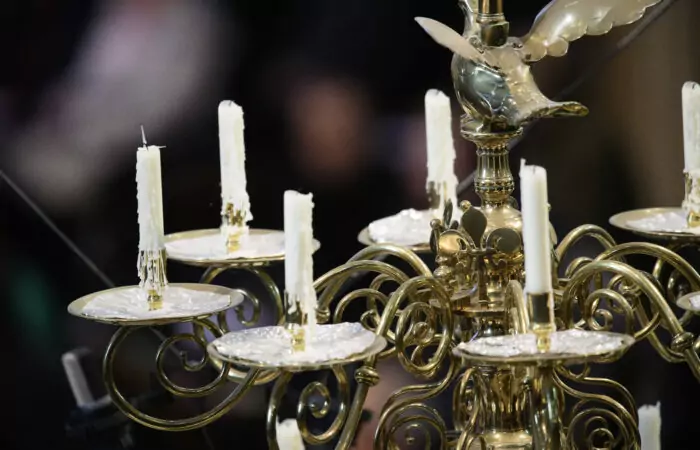 What are we to do when people behave badly? Matthew's Gospel sets out Jesus' grievance procedure – designed to satisfy the complainant, help the accused recognise the sin, and restore relationships…
Sermon, 10 September – Rt Revd Nigel Peyton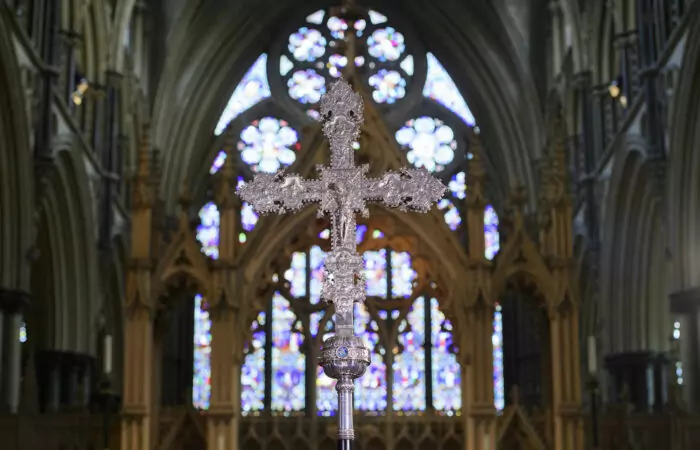 Weeds, and more weeds. Our damp cool summer is bringing them on wonderfully in our gardens and public spaces. Japanese knotweed excepted, the notion that 'a weed is just a flower in the wrong place' divides opinion. Especially now that 'no-mow May' and rewilding are in vogue…
Sermon 23 July – The Rt Revd Nigel Peyton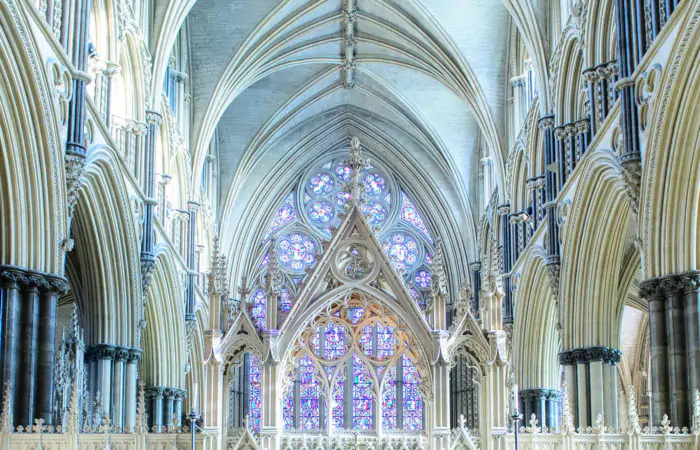 'God grant that I may live and die a true and perfect member of the Holy Catholic Church without which I believe there is no salvation for me'.
Words from the last will and testament of William Byrd, Organist and Master of the Choristers here at Lincoln from 1563 to 1572, who died on 4 July 1623…
Sermon, 2 July – The Revd Canon Dr Simon Jones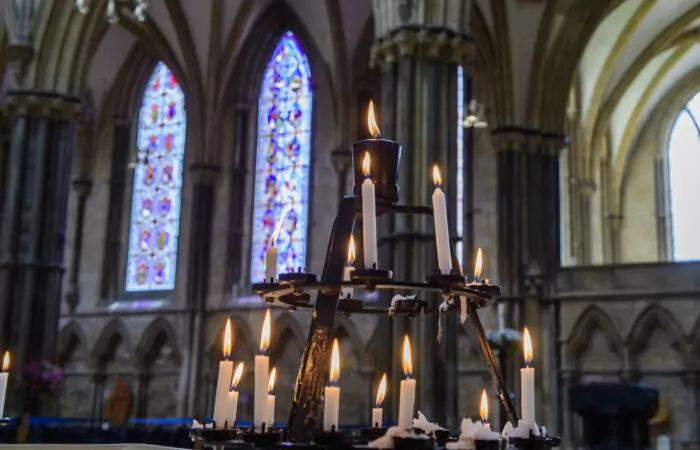 May our thinking, our speaking, our doing,
always be within the circle of your mercy,
ever creative God.
I once stood by the brook from which David is said to have taken the stone which slew Goliath.  As the tour guide talked, one of people in our group squatted down and took a small rounded pebble out of the brook.  He was clearly a little conflicted.  It felt like the best souvenir he could possibly take, but he wasn't sure he was allowed to…
Sermon, 18 June – Canon Peter Mullins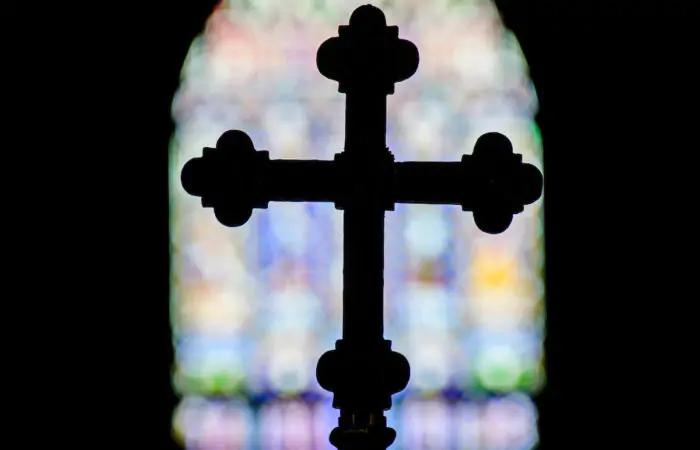 The last weeks and months have seen the unfolding story of how the unknowable nature of God who is creator becomes a part of our story through the incarnation of the creative Word of God in the person of Jesus, how the love of God becomes real to us in the passion, suffering and triumphant resurrection of Christ, and how we can be touched by the grace of God through the power of the Holy Spirit…
Sermon 11June – The Revd Canon Nick Brown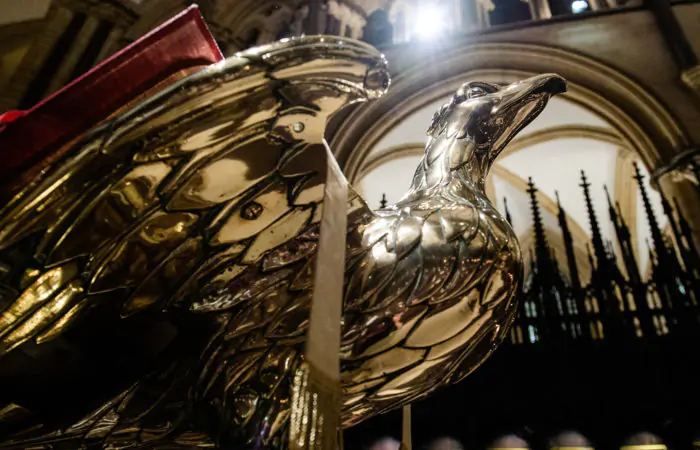 Feast of St Barnabas
I was fourteen years old when I first thought that God might be calling me to be a priest.  I remember that first moment quite vividly.  I wasn't afraid.  I was just a bit bewildered.  How could I explain it to my mates or anyone without losing credibility?  My mother was quietly proud though she told all her friends in the Mother's Union who then went on a mission to find as many collarless shirts as they could in the pick of the jumble…
Sermon, 11 June 2023 – The Revd Canon Dr Jeffrey Heskins