To help more people visit Lincoln in comfort, safety and confidence, we are pleased to provide a Changing Places Toilet in the Lincoln Cathedral Visitor Centre.  
The Lincoln Cathedral accessible toilet and changing facility is on the ground floor of the visitor centre and is accessed using a RADAR key. 
This clean, modern and accessible facility serves the whole of the uphill and Bailgate area of Lincoln, and anyone who requires use of the toilet is welcome to do so free of charge with no admission or purchase necessary. 
Should you require a RADAR key, staff in the cathedral shop and café are available to assist.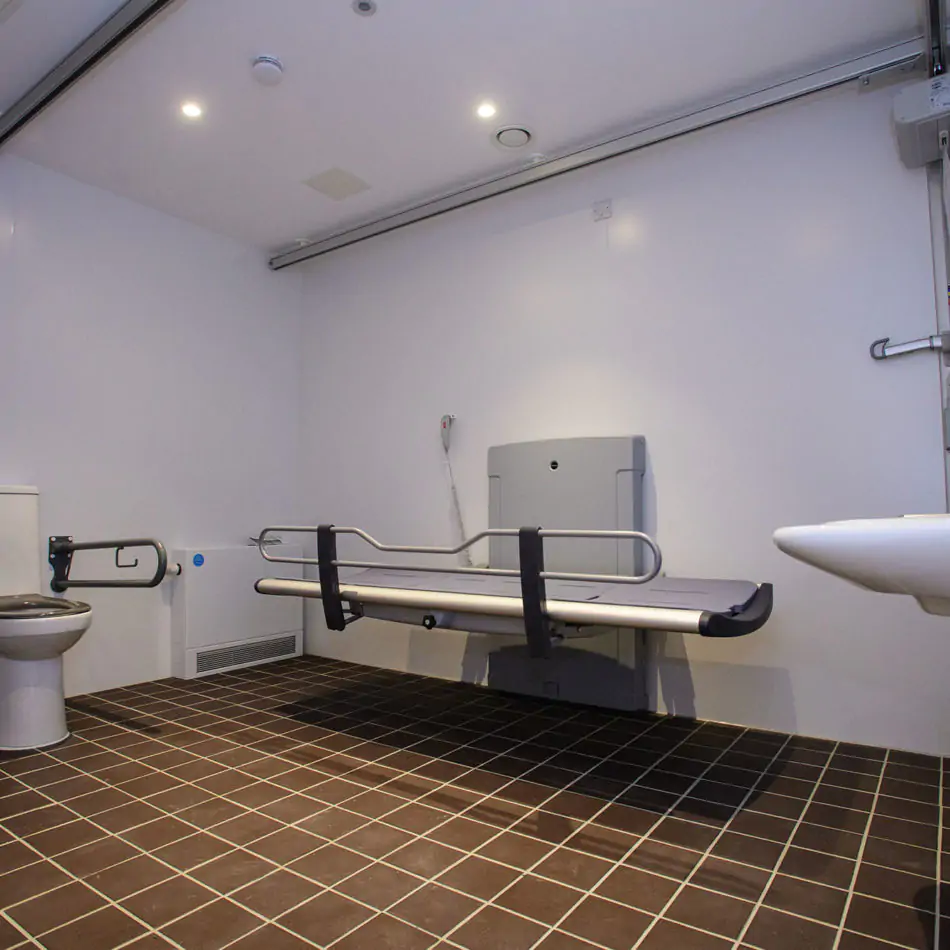 Lincoln Cathedral Changing Places specification:  
Room size 10m

2 

 

Door

2040x838x40mm

Adult-sized changing bench – wall-mounted, height adjustable – 700mm. Max load 200kg

Wall-mounted tracking X Y hoist 

 

Sling 

 

Celling height – 2.7m 

 

Height-adjustable washbasin 300mm with lever control. Maximum load 100kg 

 

Peninsular toilet 

 

Grab rails 

 

Wall-mounted paper dispenser – 20" hygiene rolls for use on changing bench 

 

Privacy screen 

 
We pride ourselves on the cleanliness of our facilities. Please inform a member of staff in the cathedral shop should you find the facility in an unsatisfactory state of cleanliness.