Along with hundreds of other volunteers, Duty Chaplains play an important part in the mission and life of Lincoln Cathedral. Their daily presence and offering of hospitality and welcome is key to the Christian values of this place.
Duty Chaplains are there to respond to your pastoral needs, whether you are seeking specific counsel, or find that your visit prompts questions that surface unexpectedly. They are also there to listen and are happy to pray with anyone who asks for this. It is not unusual to be asked to bless various objects or to celebrate with people who have a special anniversary.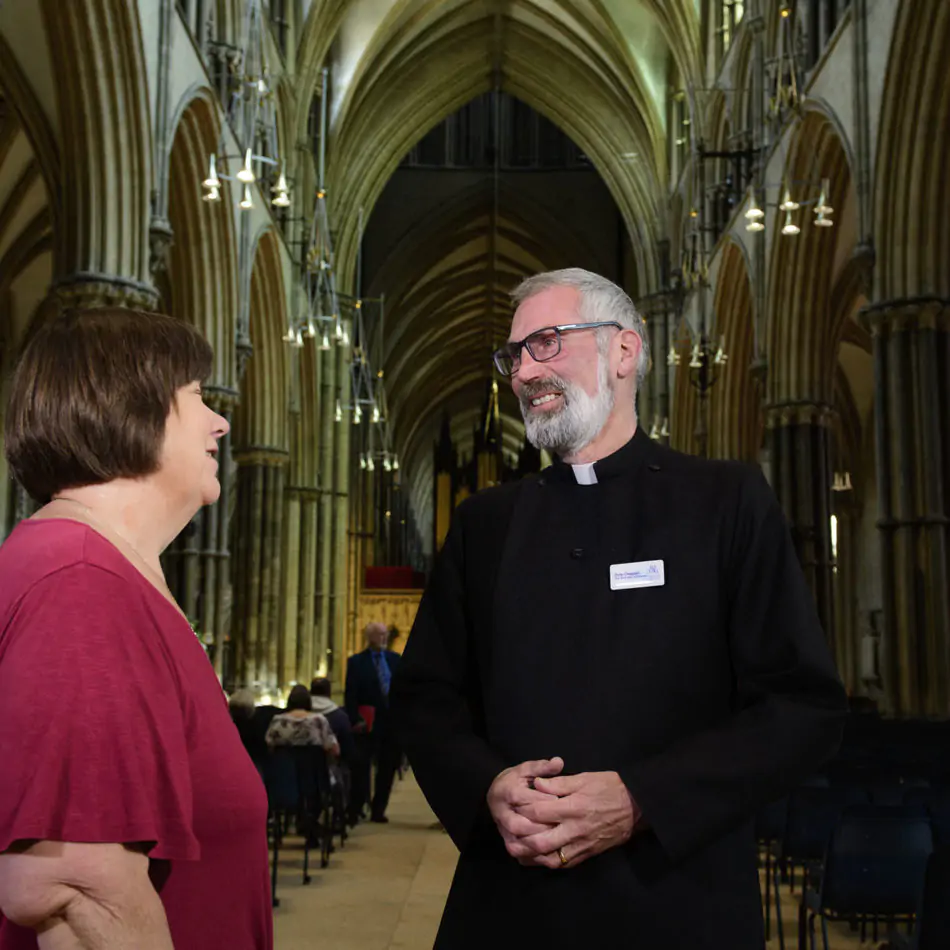 Lincoln Cathedral Chaplains
Taking part in the daily round of prayer and worship that the Cathedral offers is part of the chaplains' role. Lincoln Cathedral Chaplains will say prayers at 12noon and 3pm from the nave pulpit, and this is a time when everyone in the Cathedral is asked to stop and take a moment together. They will also sometimes preside at the 12.30 Eucharist, with the rest of the day spent talking to visitors.
The current team of Duty Chaplains covers a wide variety of people including stipendiary clergy, retired priests and Readers. This role offers an opportunity to serve in a holy place, meeting and serving God's people and sending out the message of God's love for all people.