Wren Library Repairs
Project: Lincoln Cathedral Wren Library Ceiling
Details: Roof trusses and ceiling plasterwork repairs
Cost: Costs are currently being re-calculated
Duration: Spring 2022 to Autumn 2024
What is the issue?
The exquisite library by Christopher Wren at Lincoln Cathedral is currently closed to the public for extensive repairs to the ceiling. In 1982 work was undertaken to reroof the library and at the time, some modifications were undertaken to the roof trusses.
However, these modifications have exacerbated problems in the major structural timbers leading to their partial failure. In turn this caused cracking and failure to the plaster ceiling. As a result of the issue, there was no alternative but for the Works Department to safely remove the plasterwork from the ceiling to safeguard both people as well as the historic books housed in the Lincoln Cathedral Wren Library.
DONATE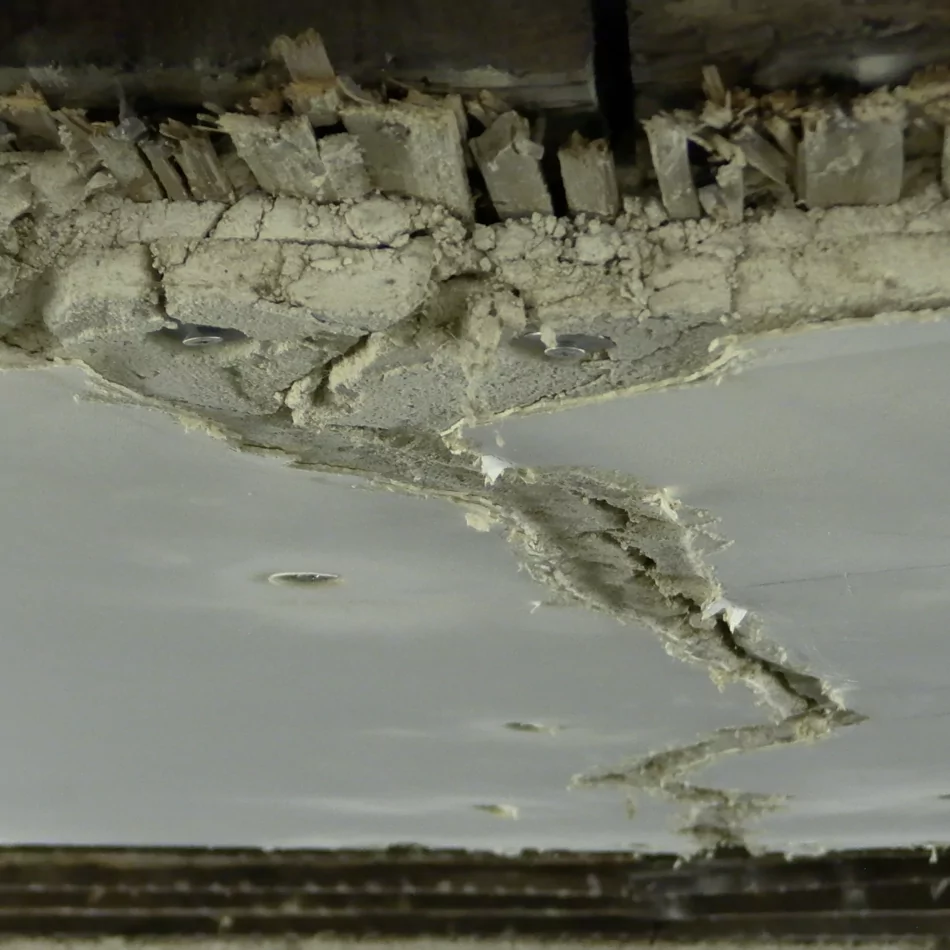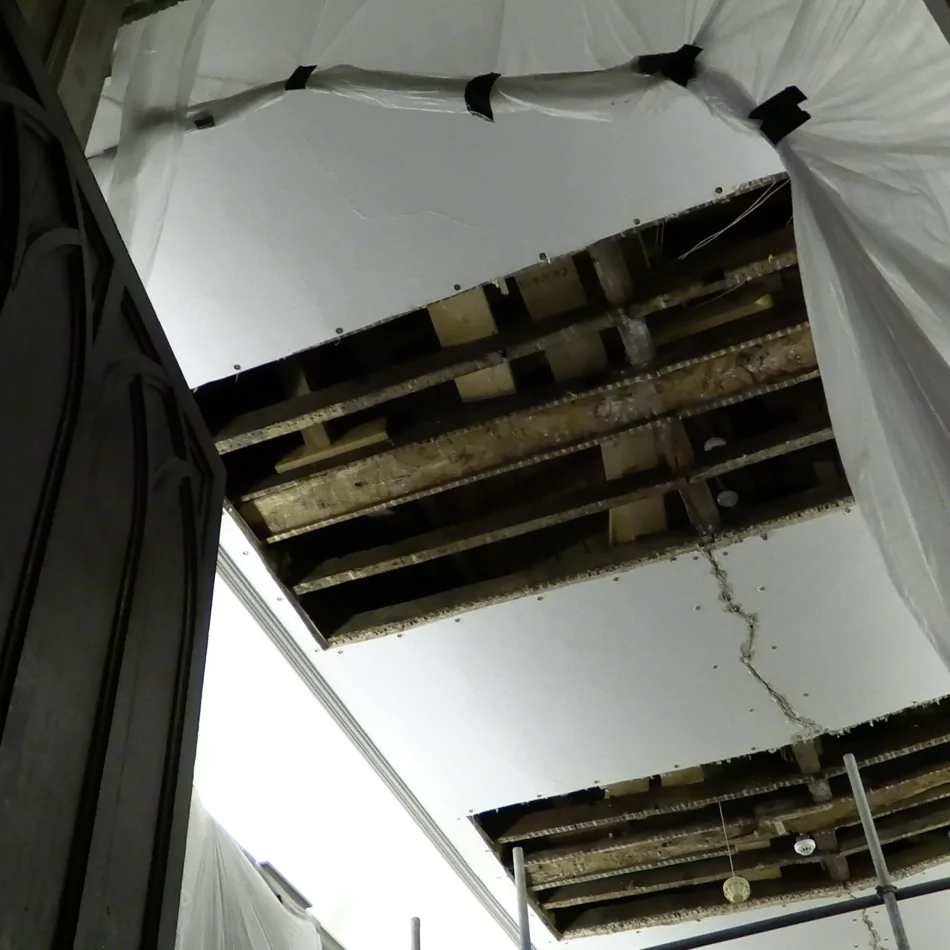 Lincoln Cathedral Wren Library News:
In addition to the details below, it has recently been discovered that the central roof truss that runs along the full length of the library is exhibiting the same problem with splits, the extent of which is now under investigation.
Under the guidance of the Cathedral Architect and numerous heritage conservation specialists both from within the Cathedral's Works Department as well as the Fabric Advisory Council, a plan is being developed to discover the best way to deal with the extent of the issue. Needless to say, it is a significant issue that will take a great deal of time, effort and cost to repair.
What are we doing?
At Lincoln Cathedral, the conservation plan is always to retain elements of the historic fabric wherever possible. In sympathy with that conservation plan, the wooden roof trusses that have failed will be retained in situ, but the structural load will be transferred to new steel beams that are constructed as a framework around the failed wooden trusses.
This steel will both support the ceiling, remove any downward forces from the wooden trusses, but also provide the necessary structural rigidity that the wooden trusses would otherwise have given for the roof. The steelwork has now been made up and delivered to site ready for installation.
DONATE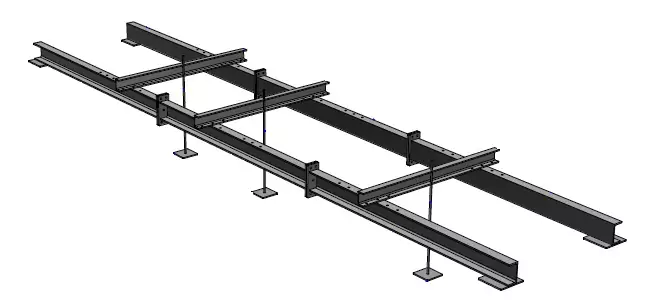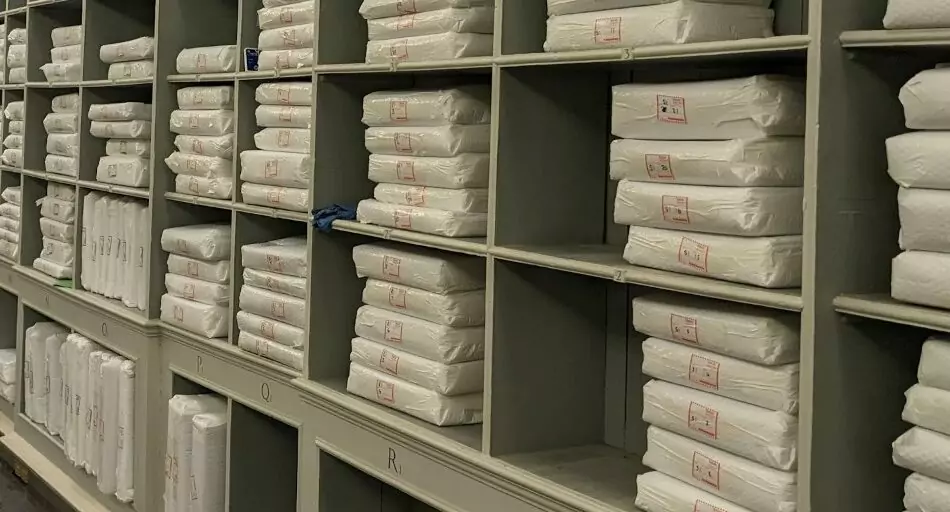 What about the books?
Before the work to repair the ceiling could begin, all the historic books needed to be expertly wrapped in protective covers, before they were carefully packed and removed to a secure environmentally controlled facility.
This process of packing and removal as well as the period of time they will be in storage alone cost over £30,000. There was no choice though, as it was vital to ensure the protection of these wonderful literary treasures.
How you can help?
The Wren Library is in itself one of the treasures of Lincoln Cathedral. Every single donation will help in enabling us to meet the unexpected work to the Wren Library ceiling.
By clicking on any of the 'donate' buttons on this page, you can make a donation to this important project, helping to repair and reinstate the Wren Library both for the return of the books, but importantly enabling people to once again enjoy visiting this exquisite space.
Thank you for your support.
If you would prefer to donate by cheque, please make payable to 'Lincoln Cathedral Library Fund' and post FAO Amber Hardy to: Lincoln Cathedral Chapter Office, FREEPOST, 28 Eastgate, Lincoln, LN2 1BR
DONATE