Are you looking for a rewarding way to spend some of your spare time?
Then you're in the right place!
Our volunteers are at the heart of daily life in the cathedral, supporting all areas of the organisation. There's a thriving community of more than 500 volunteers who share their knowledge and skills across more than 30 different roles from bell-ringing and floristry, to guiding and gardening. 
Lincoln Cathedral wouldn't be the place it is without our volunteers, so we want to say a huge THANK YOU! to everyone who kindly gives up their time to support the cathedral and make it a fantastic place for all who visit. 
Whether you've volunteered somewhere before, or are brand new to volunteering, there is bound to be something of interest here at the cathedral. We welcome new volunteers from all backgrounds and age groups who can bring their enthusiasm and skills and who share and respect our values.
Perhaps you are recently retired and looking for something to fill your spare time, or a student looking for experience in a heritage setting. Maybe you enjoy the excitement of live events, or you just love meeting people and welcoming them to our wonderful building. Whatever your reason, we'd like to hear from YOU.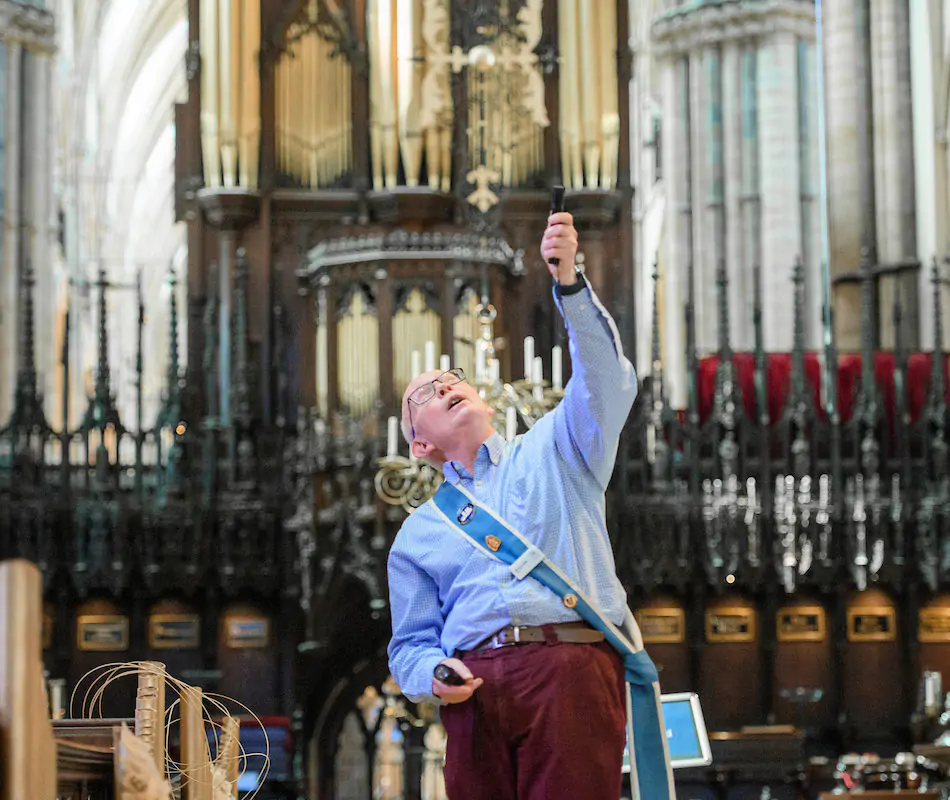 Why volunteer?
People volunteer for all sorts of different reasons. You may wish to volunteer as an extension of your faith, or perhaps it's to…  
Make new friends and join a friendly and welcoming community 

 

Expand your knowledge and skills

 

Help preserve the cathedral's precious heritage for future generations

 

Meet people from all over the world

 

Enjoy a 10% discount in the cathedral café and shop

 
WANT TO KNOW MORE?
Volunteer FAQs
No – we welcome volunteers from all faiths and none. We simply ask that you respect our values and the ethos of the Church of England. 
No – we understand that people have other commitments. If you are interested in a voluntary position but can't offer regular hours, we'd still like to hear from you.  
Yes, training will be provided which is relevant to the area of volunteering.   
All volunteers are asked to complete mandatory safeguarding training before they start volunteering with us. 
Volunteering opportunities
Our volunteers support every aspect of life and worship at the cathedral, so there are always opportunities to match your skills and interest. Volunteer roles at Lincoln Cathedral include…
Welcome team

 

Learning team

 

Information desk

 

Guides

 

Stewards

 

Servers

 

Gardening team

 

Events team

 

Exhibition gallery team

 

Flower Guild
Needlework Guild
And many more!