It's 'monster madness' this October half term at Lincoln Cathedral!
From Monday 23 to Sunday 29 October 2023 we've got loads of great activities, exhibitions and shows for all the family to enjoy. From Rhubarb Theatre and The Teach Rex Dinosaurs, to the Frequency Festival and the English Cathedral's photography exhibition there is entertainment for all.
Follow the link below to find out more!
What's on this half term at Lincoln Cathedral
The Victorian writer John Ruskin declared; "I have always held… that the Cathedral of Lincoln is out and out the most precious piece of architecture in the British Isles and roughly speaking worth any two other Cathedrals we have".
We welcome you to come and discover its treasures for yourself; explore the historic building the glorious green spaces and the brilliant visitor centre.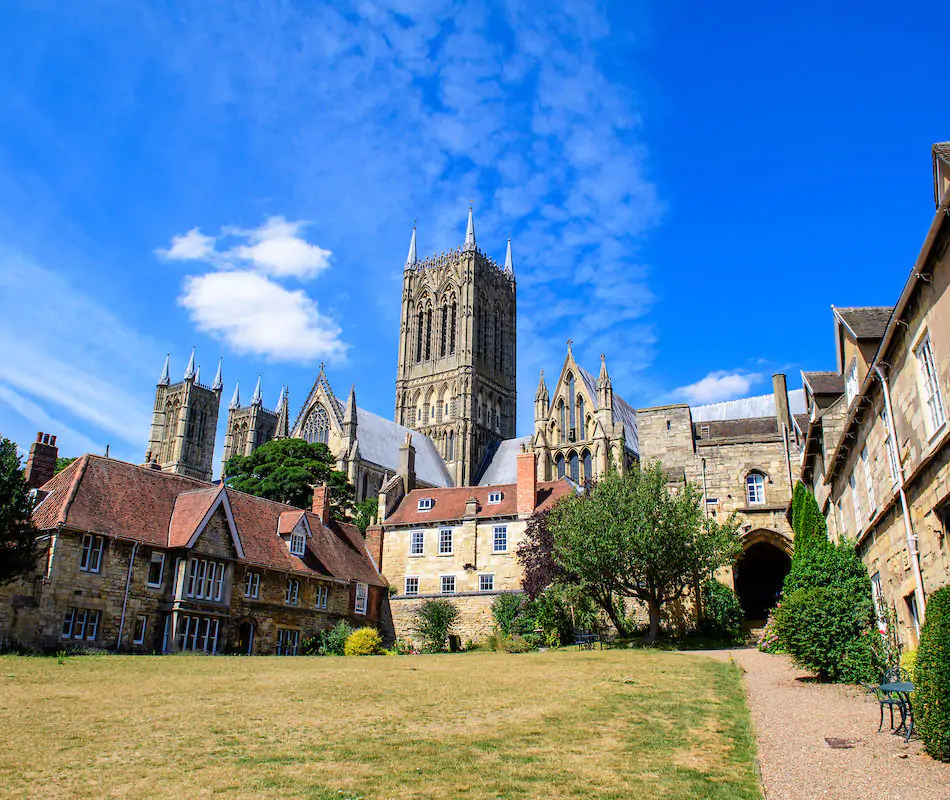 Reach new heights
Tower Tours
Our Tower Tour takes you up to the top of the Central Tower where you can experience fabulous views and on a clear day see much of Lincolnshire.
Book Your Tour
Step outside
Outdoor Tour
Take a walk around the exterior of the Cathedral and discover more fascinating stories for the history of this iconic landmark.
Guided Outdoor Tour
Discover hidden meaning
Symbolism Tour
Discover the hidden meanings and symbols of the stone carvings and stained glass, both inside and outside the Cathedral, which you might otherwise miss.
Symbolism Tour
Safeguarding at Lincoln Cathedral
At Lincoln Cathedral we're committed to ensuring a safe environment for all.
Lincoln Cathedral: Your Cathedral
Students
Whether you're new to Lincoln or have lived here your whole life, find out how you can get involved at Lincoln Cathedral. From events and services to exhibitions and volunteering, you'll find an activity to match your interests.
Find out more
Explore our events
Events at Lincoln Cathedral
FEATURED NEWS
Installation of new Chapter Clerk
On Sunday 1 October, Dr Tracy Buckby will be installed as Chapter Clerk at Lincoln Cathedral.
The ceremony will take place during Evensong at 3.45pm in St Hugh's Choir in the Cathedral, and all are welcome to attend.
Read more