Welcome to Lincoln Cathedral Visitor Centre
Whether you're an old friend and regular visitor, or if this is your first time though the doors, we can't wait to welcome you to Lincoln Cathedral.
The Visitor Centre has everything you'll need to make sure your visit to the Cathedral is a fantastic day out. There's a shop, café, exhibition gallery and gorgeous gardens to explore and our friendly staff create a wonderfully welcoming atmosphere for all.
Take a look below to find out more about what you can enjoy in the visitor centre…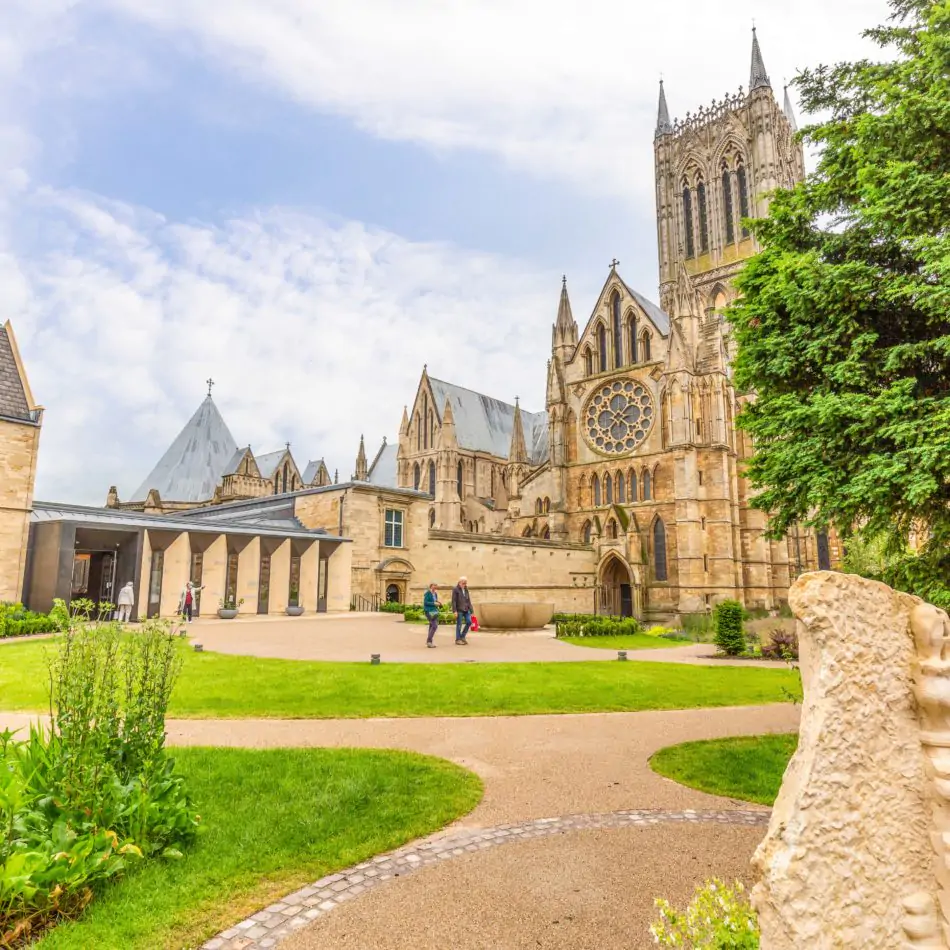 Lincoln Cathedral Café
Whether you want to relax with a cup of coffee and a slice of cake, or refuel with a delicious meal, Lincoln Cathedral Café is the ideal place to enjoy great food and drink.
Set in the historic Old Deanery, and overlooking the newly landscaped Dean's Green, Lincoln Cathedral Café has a delicious menu and a selection of drinks, bright modern interiors and a wonderfully welcoming atmosphere.
The Café can be accessed directly from the Dean's Green and is open to all.
Café opening hours
Monday to Saturday 9am-5pm
Sunday 10am-4pm
Bank holidays 10am-4pm
Find out more about Lincoln Cathedral Café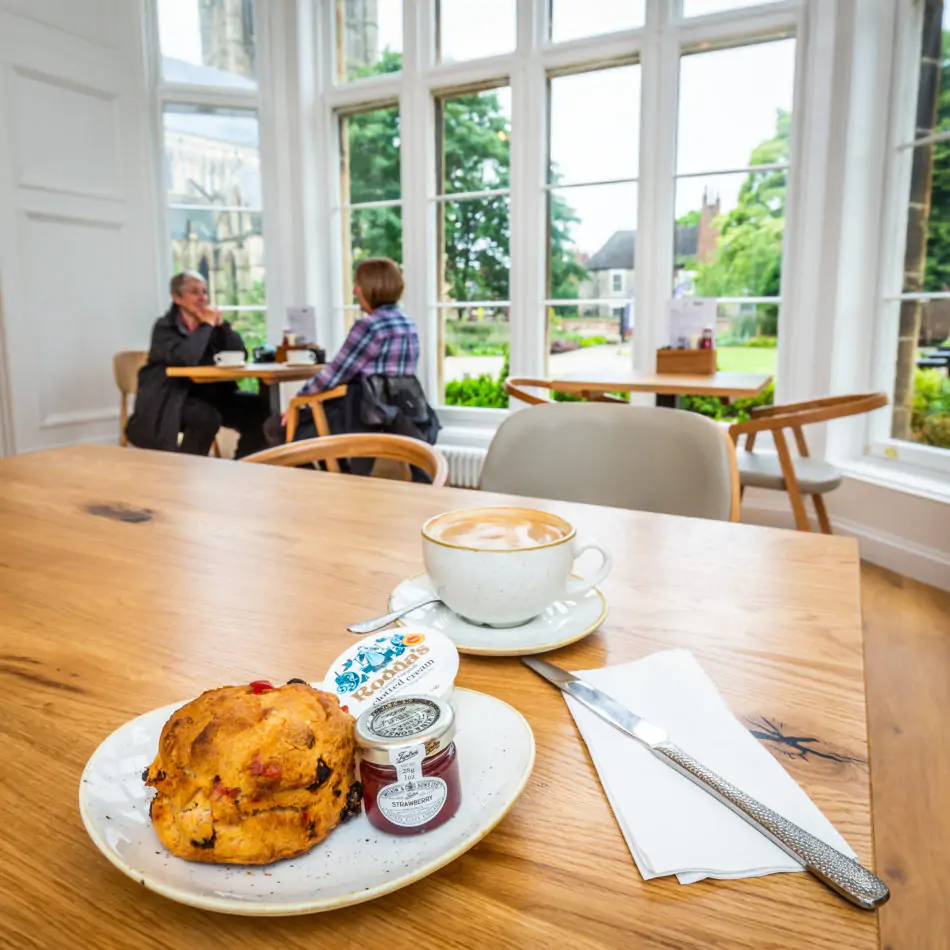 Lincoln Cathedral Shop
Lincoln Cathedral Shop has long been popular both with visitors looking for a reminder of their visit to Lincoln, and people looking for a unique gift for friends and family, or a little something to treat themselves! The contemporary new space in the visitor centre, with a stunning boutique look is home to an array of appealing gifts, many sourced from independent Lincolnshire suppliers.
The shop can be accessed directly from the Dean's Green and is open to all.
Shop opening hours
Monday to Saturday 9am-5pm
Sunday 10am-4pm
Bank holidays 10am-4pm
Find out more about the Cathedral Shop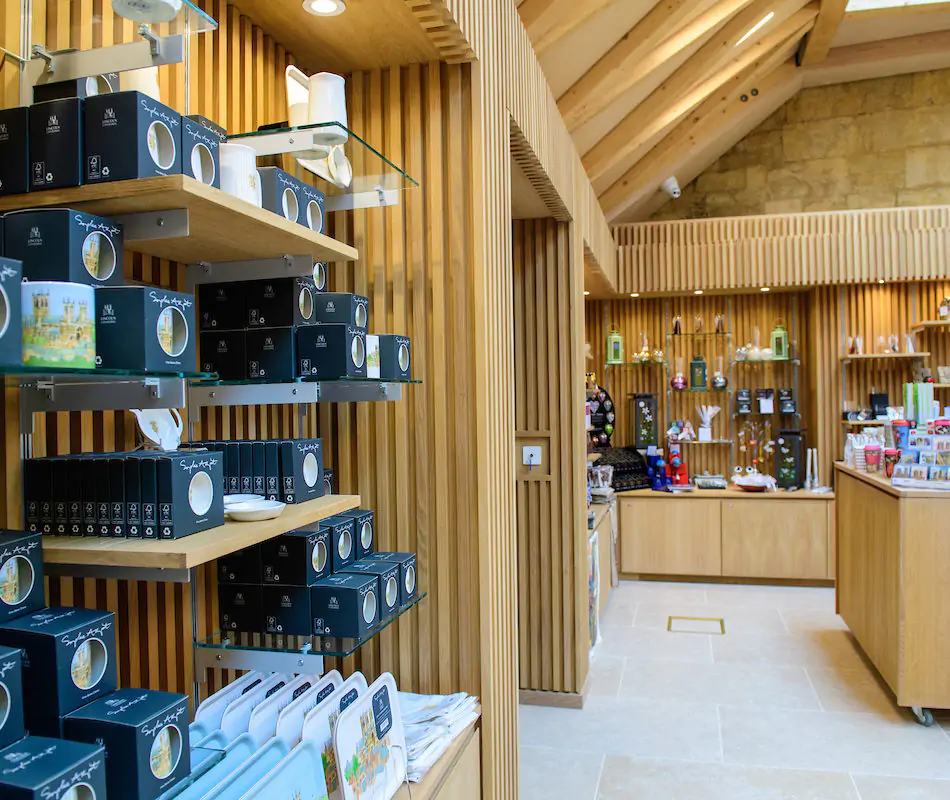 Dean's Green
The Dean's Green is a beautifully calming and serene space for all to enjoy.
Carefully restored and renovated as part of a National Lottery-funded project, the garden has been beautifully landscaped with lawns, flower beds, seating and a water fountain.
Custom-made solid oak seating offers the ideal spot for visitors to rest and reflect, and an intricate stone statue and stone and bronze fountain with a hidden Lord Tennyson poem, provide focal points in the gardens.
Whether it's during a lunchbreak from the office or simply spending time with family or friends, it's the ideal spot for relaxing and enjoying being close to the Cathedral.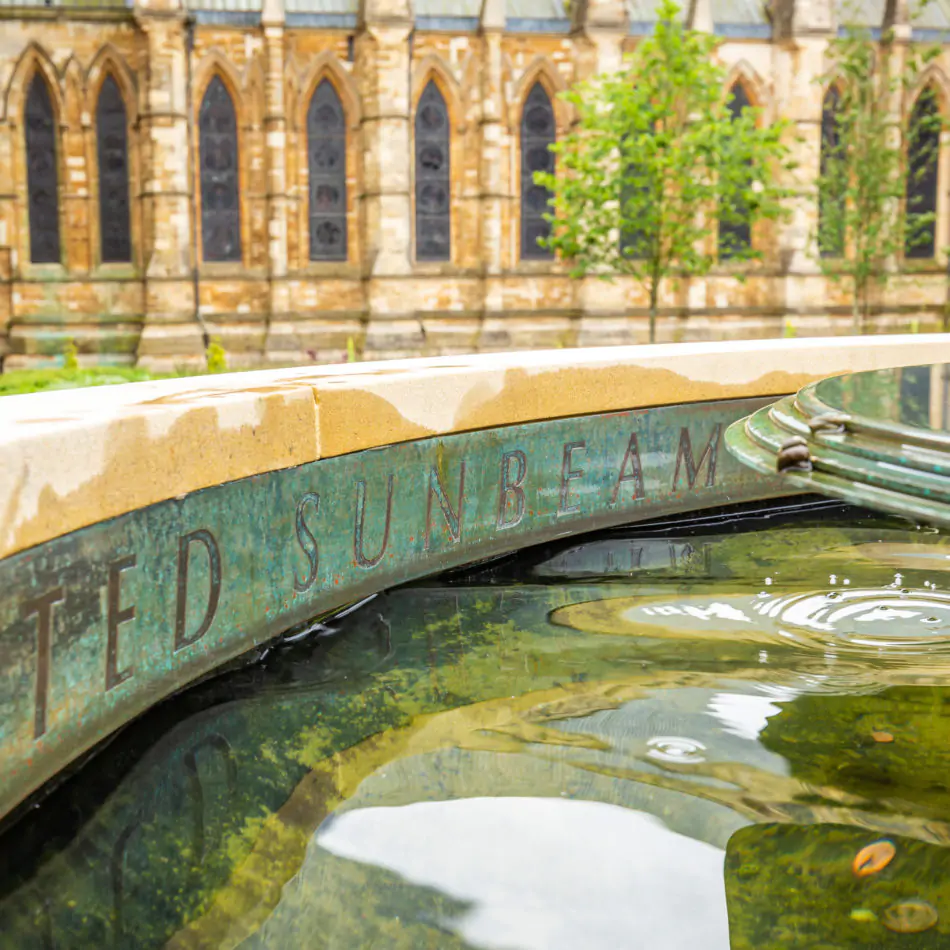 Exhibition Gallery
Discover centuries of history in the Exhibition Gallery.
The internationally important Romanesque Frieze is the centrepiece of this exhibition, which also features a selection of artefacts from the Cathedral's history. You can uncover the tales of some of the historic residents of the Cathedral close, explore some of the Cathedral's royal connections and see some of the ancient relics found around the Cathedral.
The Exhibition Gallery is open daily and access is included in your Cathedral admission.
Visit the Exhibition Gallery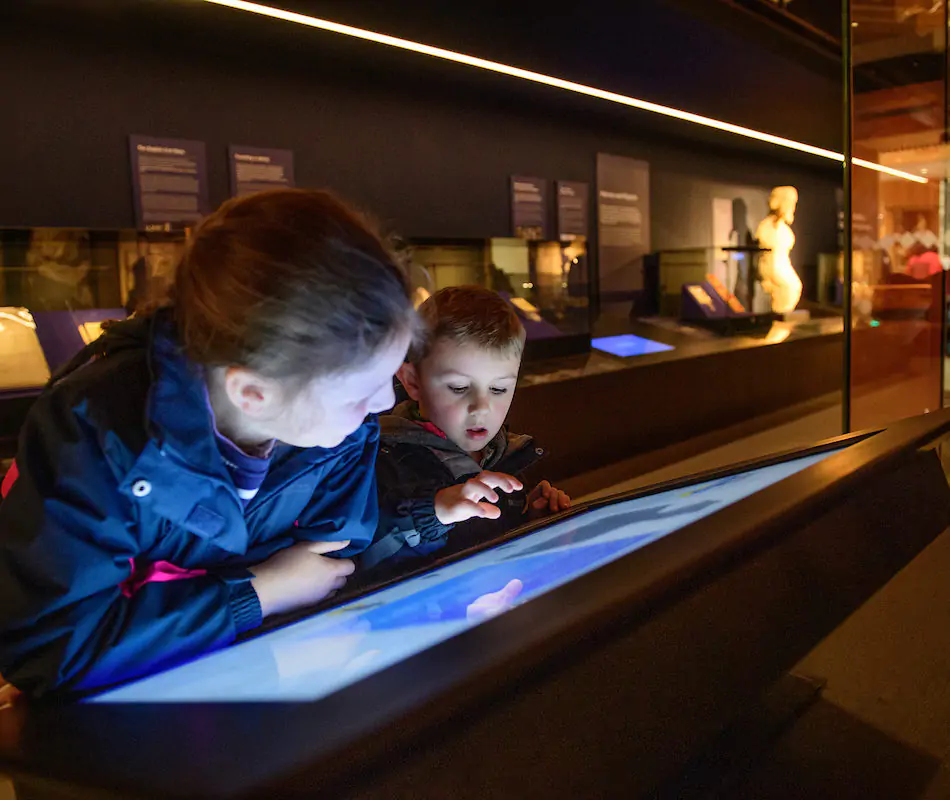 Discovery Centre
Bring the history of the Cathedral to life with a visit to the Discovery Centre. Here all members of the family can get hands on with history as they explore the engaging, interactive exhibits.
Build your own Cathedral arch, sit in regal splendour on the throne and recreate a stained glass window – and much more!
The Discovery Centre is open Monday to Saturday and access is included in your Cathedral admission.
Explore the Discovery Centre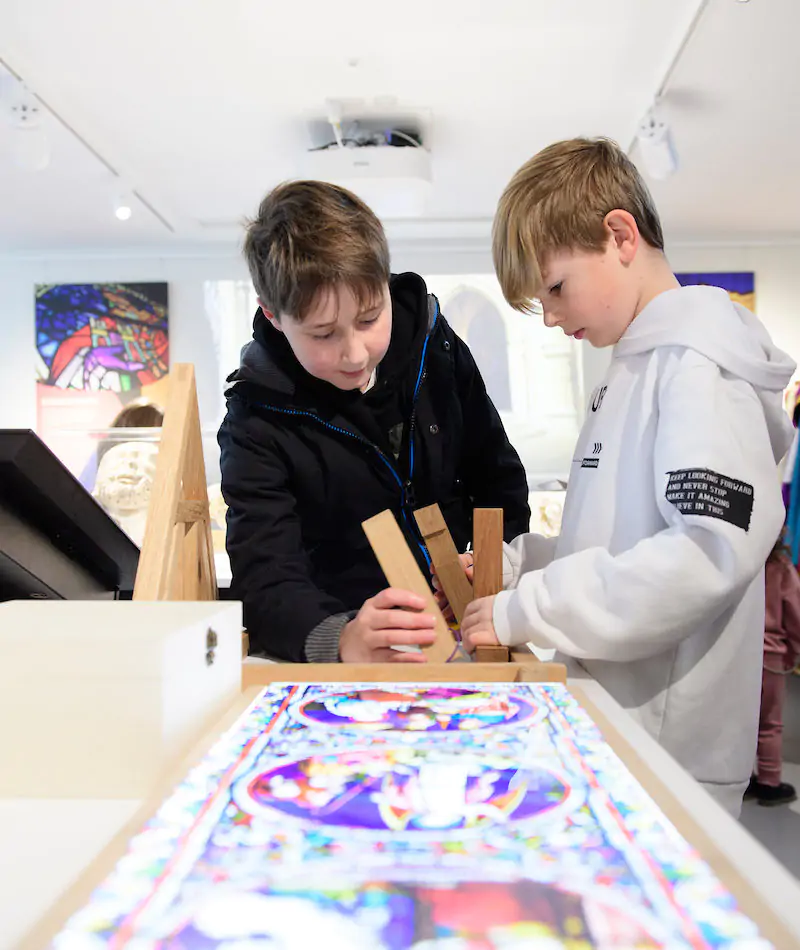 Accessibility
We're working to make Lincoln Cathedral as accessible as possible, so that more people than ever can enjoy their visit to the city of Lincoln in comfort and confidence.
As well as smooth level access throughout the visitor centre, a platform lift gives access to and from the Cathedral cloisters and our friendly staff are always happy to help.
The bright modern building also includes a Changing Places toilet, complete with changing bed and hoist. This facility is open to all – not just those visiting the Cathedral.
View our accessibility guide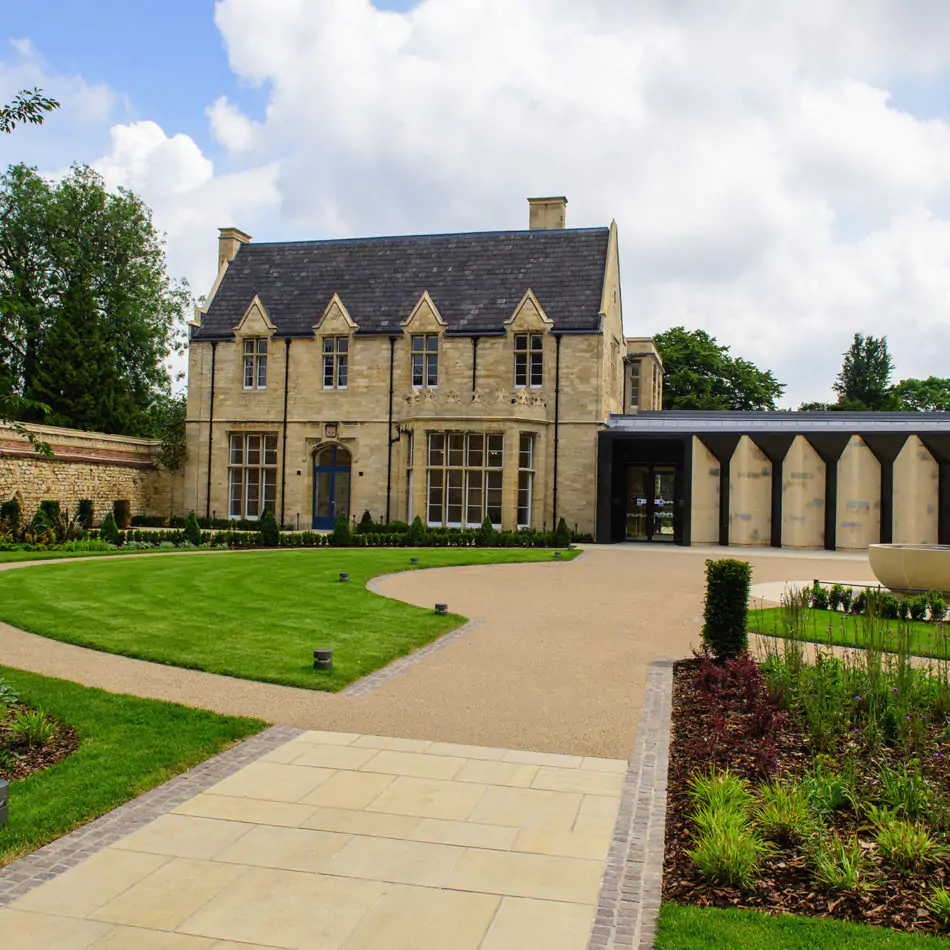 Community Rooms
Above the visitor centre is a stunning suite of community rooms which are available for hire by businesses, community groups, charities and individuals.
Whether you're looking for a change of scenery for a creative away-day, or a regular meeting space for a group, the unique spaces, with inspirational views over the Cathedral offer flexible options for meetings, conferences and events of all kinds.
The rooms come complete with WIFI and AV systems, and tailored catering packages are available from the Cathedral Café.
Book our Community Rooms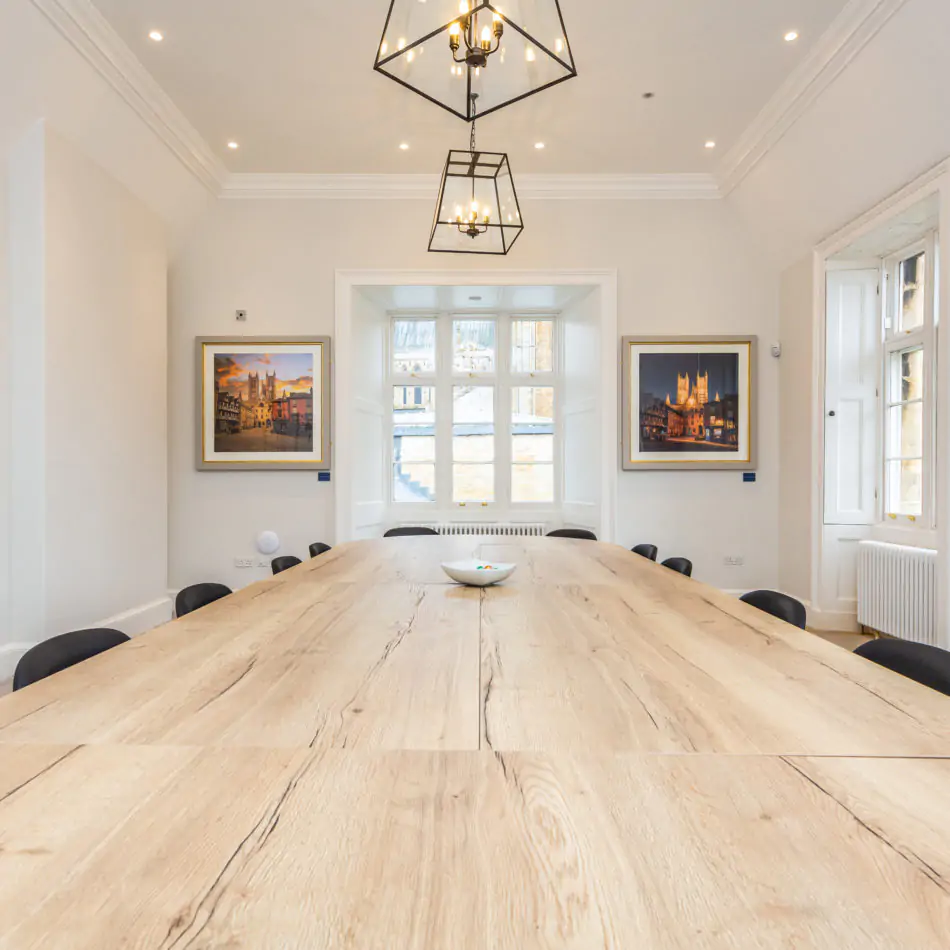 Ross Learning Centre
The visitor centre is also home to the Ross Learning Centre; a self-contained space with bespoke facilities for schools and family learning projects. With plenty of space to learn, take breaks and store bags and coats, the learning centre is the perfect hub to make sure group visits run smoothly and both students and teachers have a fantastic experience.
The education team create tours and workshops to support the national curriculum learning outcomes for all ages, and during school holidays the whole family can get creative with fun-packed craft activities.
Find out more about The Learning Centre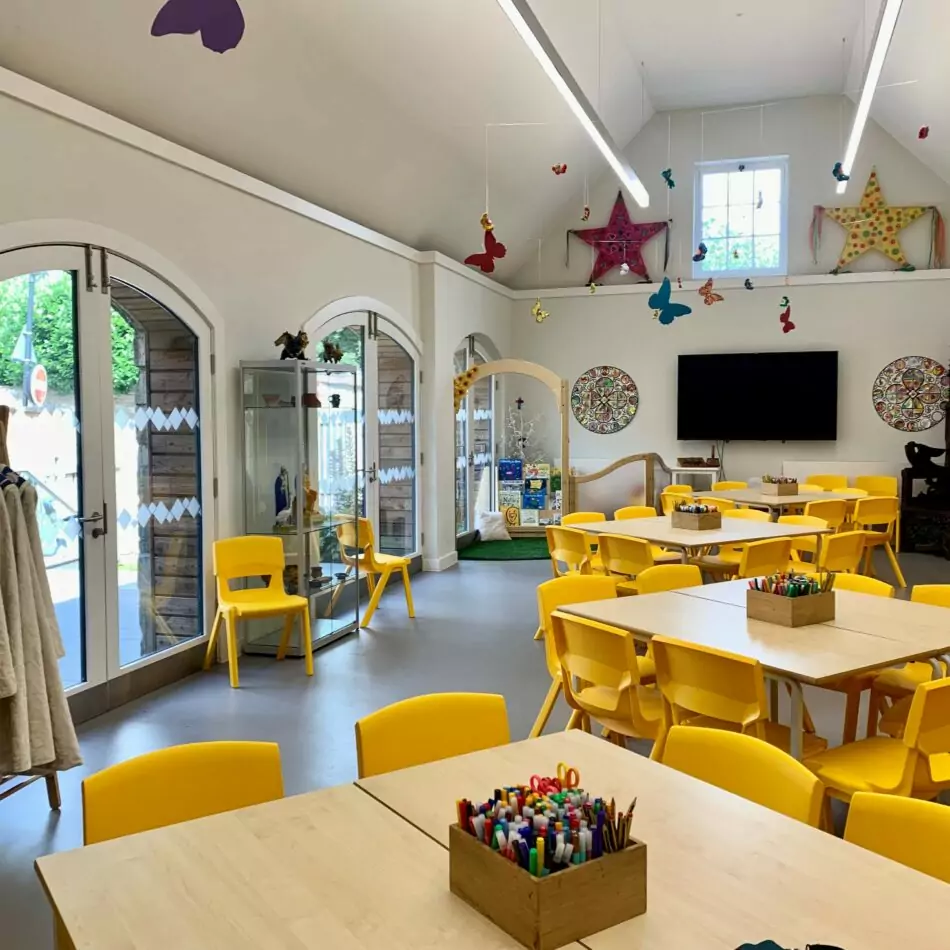 History
The Lincoln Cathedral Visitor Centre, which opened in June 2021 was an integral part of a £16m project, in-part funded by National Lottery Heritage Fund which saw the redevelopment of the old deanery alongside conservation works to the Cathedral's West Front including its 12th century Romanesque Frieze.
The visitor centre, which was originally built as a deanery was more recently used as a school and had fell into disrepair. A significant redevelopment has seen the building transformed into a bright and modern space which now houses the cathedral café, shop, community meeting rooms, exhibition gallery and discovery centre.
The Ross Learning Centre is a dedicated space for schools and educational groups which is also located in the centre, providing children with an inspiring place to learn more about the cathedral.
Read more about the Connected Project