The Exhibition gallery is home to a selection of fascinating artefacts from the Cathedral's history – many of which have never been on display before.
Each object tells a story, revealing insights into the Cathedral, and the people associated with it, past and present.
Highlights include William the Conqueror's writ, and the silver matrix used to impress the Chapter's wax seal on legal documents for more than 700 years.
This stunning purpose built space was created as part of the National Lottery Funded Connected Project.
Read more about the Connected Project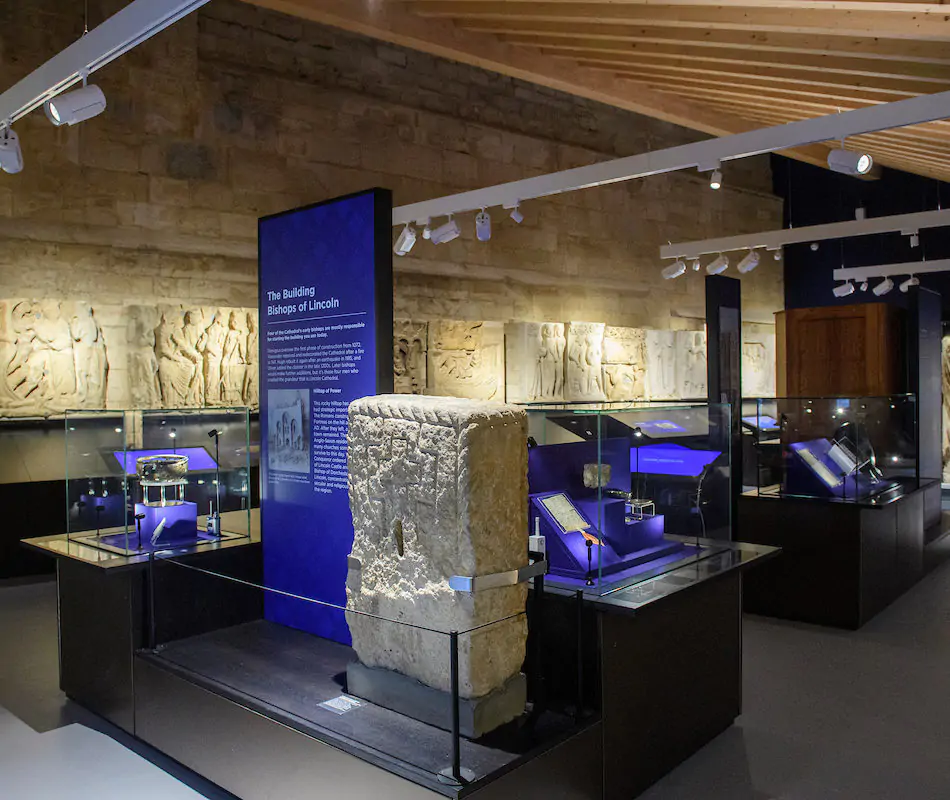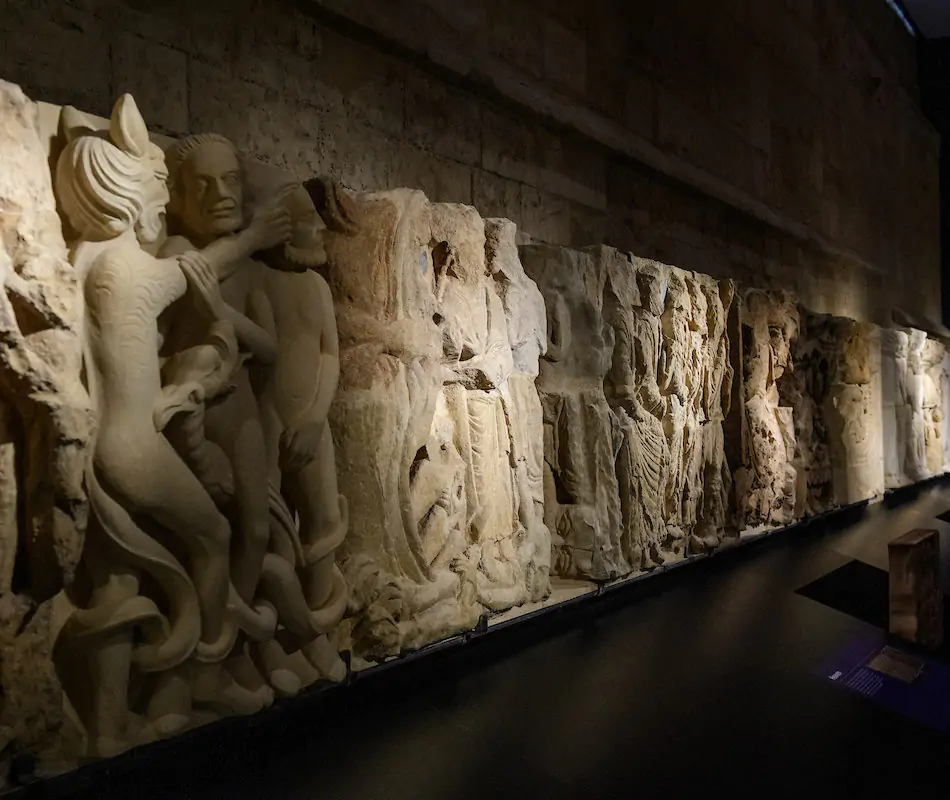 The centrepiece of the gallery is the Romanesque Frieze. The panels which run across the West front of the Cathedral were probably carved between 1120-1160 and show scenes from the Old and New Testaments. The Lincoln panels form the longest and most intact narrative frieze in Western Europe, giving them status of international importance.
Concerns were first raised about the rapidly deteriorating condition of the carvings in the late 1970s. While the policy has always been to retain the Frieze panels in-situ, in 1990s it became clear that this would not be possible for many of the carvings, and all eight  panels from the north side were removed for conservation, with copy carvings being put in their place.
In 2018, after a break of seventeen years, thanks to support from the National Lottery Heritage Fund, work began on the nine southern Frieze panels, some forty years after they were first covered with protective boxes.
We now essentially have two Romanesque Friezes – both a mixture of original and replacement panels; one on the West Front and one in the exhibition gallery.
Learn more about the Romanesque Frieze
Visitors can hear music by William Byrd, Cathedral organist and master of the choristers during the reign of Queen Elizabeth I.
Artefacts include books and letters, stained glass, and a leather 'jack' or jug from which the bell ringers used to drink their beer.
An interactive display portrays the people who lives in Minster Yard through the ages, ranging from a civil war hero to bakers, booksellers and a servant.
Part of the display changes through the year with various themes that reflect the Cathedral's history.