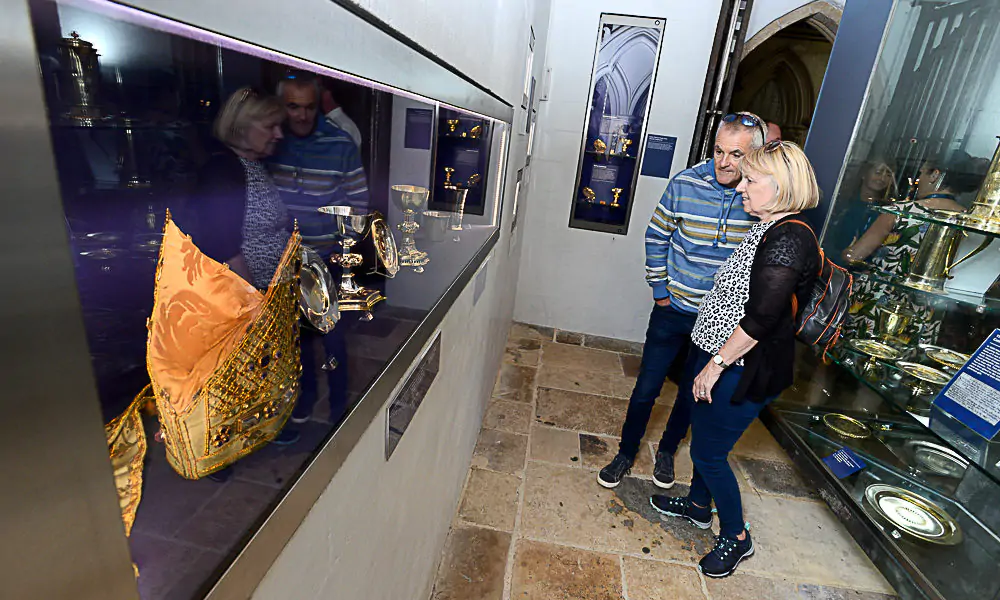 Lincoln Cathedral Treasury
Lincoln Cathedral's Treasury stands as a shining example of our connections across the Diocese.
Bringing together fascinating objects and unique stories from individual parishes, while showing the collective thread of faith and devotion throughout history that binds us all together.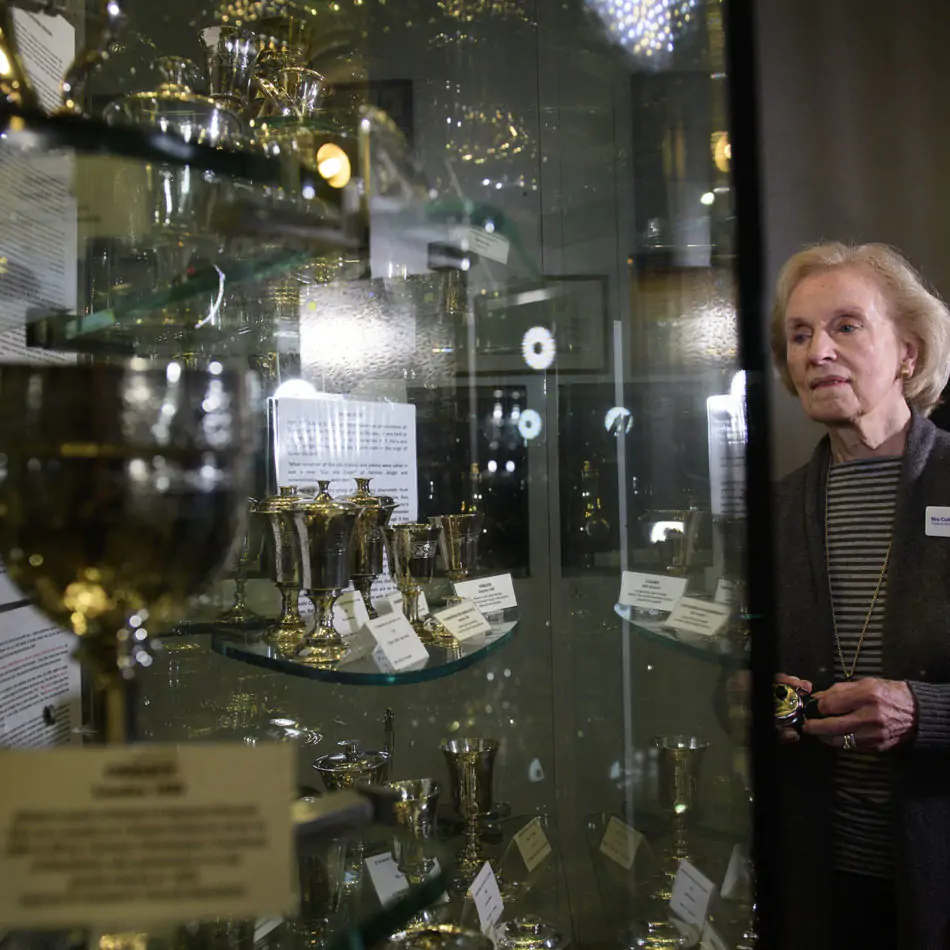 An Historic Connection
The Treasury opened in May 1960 as a pioneering initiative to develop treasuries across English cathedrals, to bring together unique pieces of parish plate for display and for safe keeping.
It was the first treasury open to the public in an English cathedral.
Louis Osman was appointed as architect, working with Charles Oman and the Worshipful Company of Goldsmiths, and together they created the design scheme that can be seen today, featuring modern design, including rare examples of modern stained glass created by Geoffrey Clarke, to contrast with the existing medieval architectural features.
Treasury Origins
The origins of the Treasury collection can be traced to The Revd Peter Hawker, a church silver enthusiast and expert, who had personally visited all the parishes in the Lincoln Diocese.
He was appointed Custos Thesauri and was largely responsible for the selection of plate – from early pre-reformation chalices to the later Gothic Revival croziers of past Bishops.