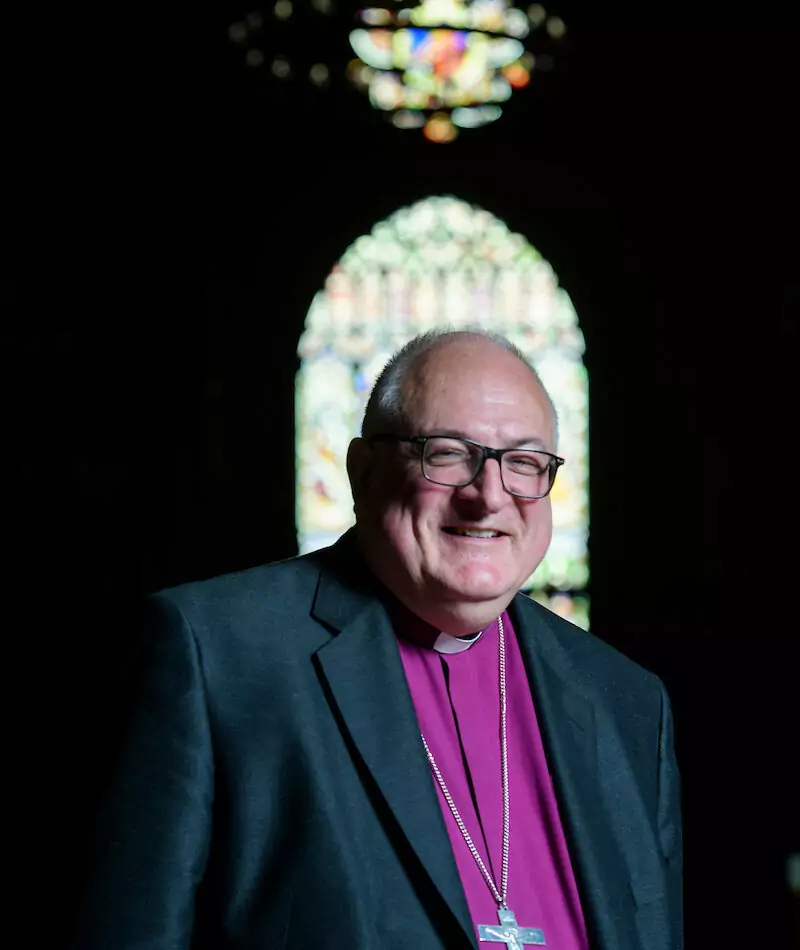 On Saturday 11 November at Lincoln Cathedral, the Rt Revd Stephen Conway will be enthroned as the 73rd Bishop of Lincoln.
More than 1,000 people are expected to attend the service including civic dignitaries, clergy, Readers, ministers, parishioners and other church officers from the Diocese of Lincoln, Bishops, representatives of ecumenical and interfaith groups, and members of the public.
As is traditional in the Province of Canterbury, the bishop will be installed by the Archdeacon of Canterbury, The Venerable Will Adam.
You can watch at live stream of the service via the Lincoln Cathedral Facebook or YouTube pages.
Bishop Stephen will be escorted to the Cathedral from the church of St Peter in Eastgate, by around 30 pupils from Welton St Mary's Church of England Primary Academy, St Faith and St Martin Church of England Junior School and William Farr Church of England Comprehensive School. Pupils from St Lawrence Academy Scunthorpe will also attend and several of the young people will perform roles during the ceremony itself.
The service will begin when Bishop Stephen knocks three times with his crosier on the great west door of the Cathedral. The crosier, also known as a pastoral staff, is an important symbol of a bishop's ministry, reflecting their role as "shepherd of the flock of God."
The Prime Minister announced Stephen Conway as the Bishop of Lincoln in May this year, and the service in the Cathedral is one of the final official procedures in the appointment of a Bishop. Bishop Stephen will pay homage to King Charles III on 15 November, having already paid homage to Queen Elizabeth II in 2010 on his appointment as Bishop of Ely.
Bishop Stephen has already been active across Lincolnshire spending much of the previous few months meeting with clergy across the diocese to understand their aspirations for the future, and how we can work together to create vibrant and flourishing communities.
Bishop Stephen said, "It is a privilege to be entrusted with leading the Diocese of Lincoln in this phase of its centuries old mission. In a challenging and changing world we are committed to serving the people of greater Lincolnshire."
The service begins at 2.30pm and anyone wishing to attend is asked to register their interest at https://bishopstephenenthronement.eventbrite.co.uk