The Cathedral Library is very much a living library with readers coming from all over the world to study the books and manuscripts.
All of the library's resources are available for study, including the medieval manuscripts, the early printed books and the more modern reference collections.  During the repair work to the Wren Library there is no access to the books normally housed there, as these are currently in storage offsite.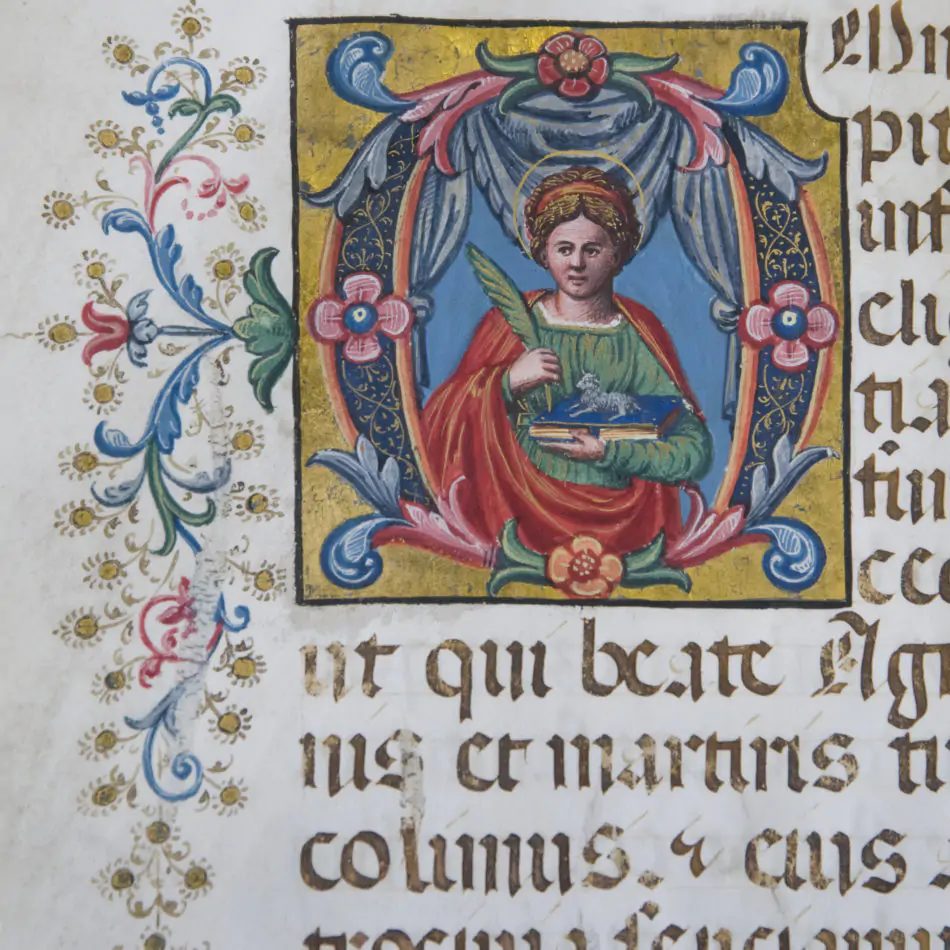 The Medieval Manuscripts
The 261 medieval manuscripts range in date from the 10th to the early 16th century and include bibles, prayer books and commentaries on the psalms as well as works of literary importance such as the Thornton manuscript and one of the few remaining manuscript copies of Chaucer's Canterbury Tales. The presence of 19 volumes by renowned Italian scholar and theologian Peter Lombard is of particular importance.
The Early Printed Books
The library has around 10,000 rare books printed before 1801. Many are theological texts but the range of subjects covered also includes history, geography, science, nature, travel, literature and medicine. The books are written in many different languages including Latin, Greek, French, German, Italian, Dutch and English.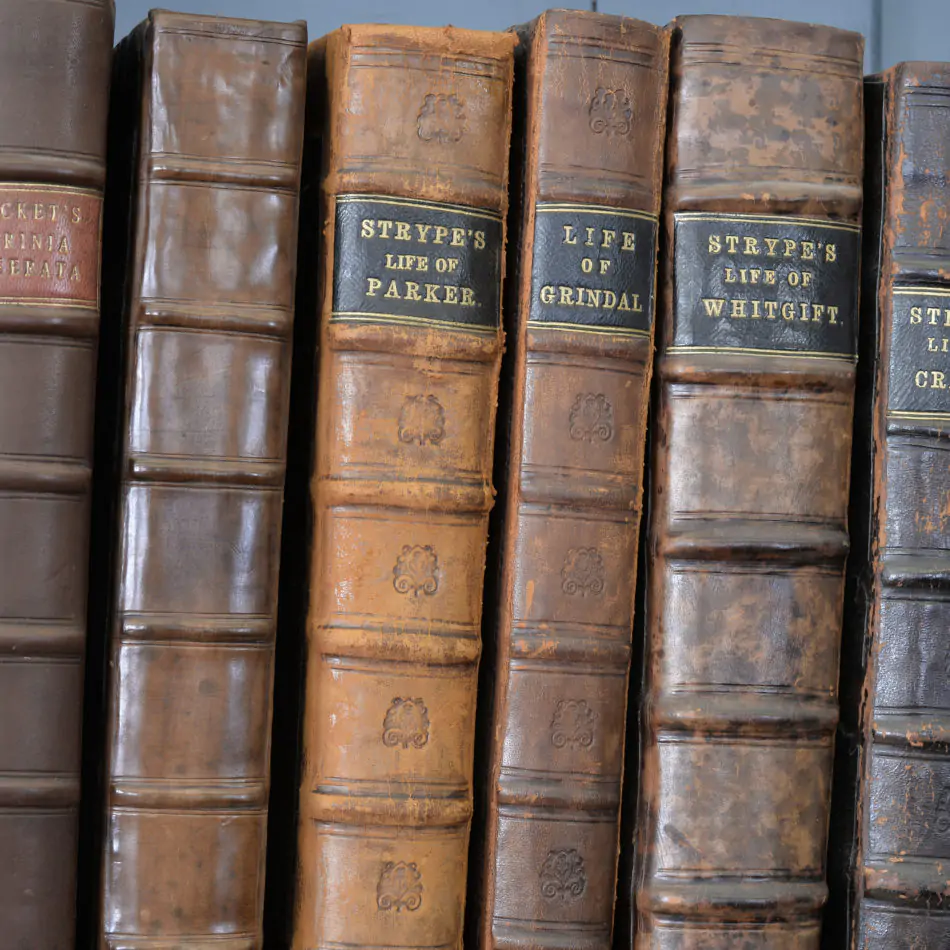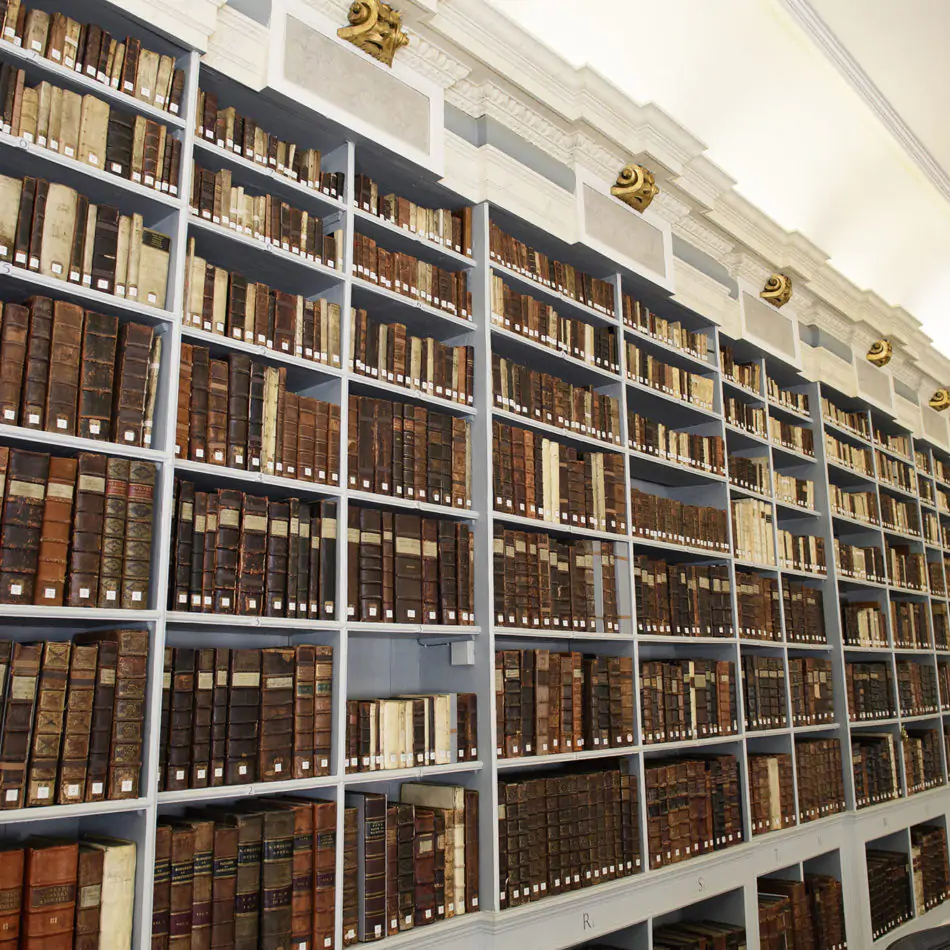 The Modern Reference Collections
The strengths of the reference collection are the history of the Cathedral and Diocese of Lincoln, ecclesiastical history and biography, church and cathedral art and architecture, historical and architectural journals, and bibliographical and biographical reference books.
How to become a reader
If you wish to come and study the rare books and manuscripts we ask that you provide an academic letter of introduction and apply in writing stating the subject and purpose of your research. This is not necessary if you wish to look at the modern reference books, but all readers must book in advance as space in the reading rooms is limited.
To visit the library as a reader please contact the librarian on Julie.Taylor@lincolncathedral.com or by telephoning 01522 56164
Reading Room Rules and Regulations
As you will appreciate with such collections, we have to have some rules and regulations which we ask readers to follow.
The Reading Rooms are normally available by appointment only throughout the year from 10am to 12.30pm and from 2pm to 4pm (weekdays only). New readers are asked to complete a registration form and pencils must be used for taking notes. There is no charge for using the Reading Rooms, both of which are on the first floor.  There is currently no disabled access to the Reading Rooms but a fully accessible alternative space may be available on request. Digital images and photocopies are available on request. Charges apply.